Dr. Q Plastic Surgery Now Offers Ultherapy –
Lift and Tighten the Face and Neck Without Surgery and Take 50% Off IPL Just in Time for the Holidays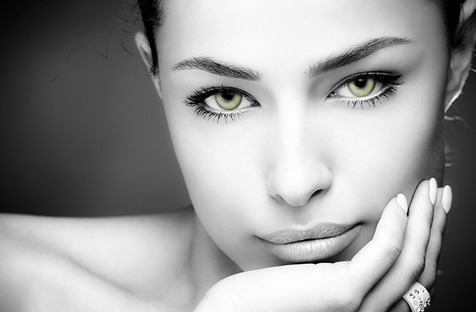 LIFT AND TIGHTEN THE FACE AND NECK WITHOUT SURGERY OR DOWN TIME WITH ULTHERAPY

Ultherapy is a revolutionary, non-invasive treatment designed to fight the signs of aging in our skin by stimulating the body's natural production of collagen. The collagen in our skin helps it to stay firm, toned and elastic. Sadly, as we age, our collagen levels decrease, causing the skin to lose elasticity and succumb to the effects of gravity, allowing our skin to sag as it is pulled downward. Ultherapy uses the safe power of ultrasound to trigger our skin to create new, fresh collagen that can stand up to gravity and give the face and neck a firm, uplifted look. Dr. Suzanne Quardt is a Board-Certified plastic surgeon with years of experience with both surgical and non-surgical approaches to body contouring and anti-aging treatments. "Dr. Q", as she is affectionately called by her patients, will listen carefully to your aesthetic concerns, and will design a customized Ultherapy treatment plan to ensure that your aesthetic goals are fulfilled.
Click Here to Learn More…
ERASE THE DAMAGE OF THE SUMMER SUN WITH 50% OFF THE PALOMAR IPL OR PHOTOFACIAL SKIN TREATMENT

The Palomar ™ Photofacial or IPL Skin Treatment painlessly emits multiple wavelengths of light to penetrate all levels of your skin to improve tone and texture. Quick and effective, Photofacials usually take no more than thirty minutes allowing you to return to your normal activities immediately. The Palomar ™ Photofacial Skin procedure is an ideal treatment for pigment and vessel clearance that is fast, easy and well tolerated by everyone. The secret of this pulsed light's performance lies in the dual filter technology that delivers optimally filtered wavelengths of pulsed light. This results in better improvements than those of competitive single-application lasers. Click Here to Learn More…
NEED TO FIT INTO THAT SPECIAL HOLIDAY PARTY ATTIRE? COOLSCULPTING IS THE PERFECT WAY TO LOSE INCHES WITHOUT SURGERY, PAIN OR DOWN TIME

CoolSculpting® gently and effectively removes stubborn fat deposits that remain after diet and exercise. Producing immediate, natural-looking results, CoolSculpting® is used in targeted areas such as the abdomen, love handles, and back to provide an overall smoother body contour.
CoolSculpting® uses an advanced technique called Cryolipolysis™ to cools and break down fat cells without causing harm to the surrounding tissues. Fat cells, which are more vulnerable to cold than other tissues, are easily removed by the body's own natural fat removal process and continues for several months after the procedure. Additionally, CoolSculpting® has been shown to be effective in reducing fat of the abdomen, thighs, and back. Learn more
Call and Schedule Your Consultation Today
Call 800-515-1254 | 760-324-2660
*Some restrictions apply, ask for details. Offers expire December 31, 2013. Limit one item per patient and offers may be pre-purchased for later use. Offers good while supplies last or schedule permits. Offers may not be combined with any other discounts, incentives or promotions. Patients must be candidates for service, procedure or product as determined by Dr. Quardt and/or Medical Spa Professional.