AMPLIFY AND EXTEND YOUR IN-OFFICE RESULTS WITH MEDICAL GRADE SKINCARE PRODUCTS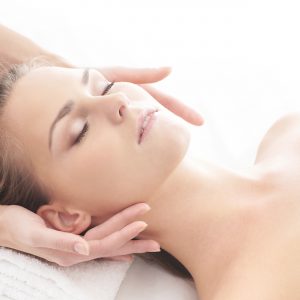 Your skincare needs are not the same as any other patient, which is why in order to be effective, your at-home skincare regimen must be personalized just for you. However, whether your skincare goals are of a protective, preventive, or rejuvenating nature—powerfully targeted skincare products can empower you with the tools you need to get your skin feeling healthy and looking flawless enough to walk the red carpet with your head held high! At Dr. Q™ Plastic Surgery in Rancho Mirage, California, Board Certified plastic surgeon Dr. Suzanne Quardt (Dr. Q™) understands the importance of supplementing your in-office aesthetic services with an effective at-home skincare regimen featuring high-quality medical grade products appropriate for your unique skin type and specific skincare concerns.
Many of our patients express frustration after spending exorbitant amounts of money on over-the-counter (OTC) skincare products and achieving minimal (if any) improvements in the health and appearance of their skin. Regrettably, retail skincare products from your local drugstore or mall cosmetic counter simply cannot measure up to pharmaceutical (medical grade) skincare solutions, which are exclusively available through medical providers for three crucial reasons:
RIGOROUS SAFETY STANDARDS: Unlike over the counter merchandise, medical grade products are closely monitored by the Food and Drug Administration and must pass exhaustive clinical testing to uphold exceptionally high safety standards—blanket claims and empty promises of "miraculous improvements" without scientific proof are not acceptable in the medical world
HIGHER CONCENTRATIONS OF ACTIVE INGREDIENTS: pharmaceutical grade products are formulated with higher concentrations of the essential active ingredients needed to produce dramatic visible improvements in fine lines/wrinkles, skin discoloration, dehydration, and skin tone/texture
ADVANCED DELIVERY SYSTEMS: medical grade products are fortified with state-of-the-art delivery systems to facilitate the deep penetration of potent active ingredients into the dermis (innermost layers of the skin), stimulating the growth of new, healthy skin cells and expediting collagen production. Without these patented delivery systems, OTC products simply sit on the surface skin without ever being fully absorbed, providing moisturizing benefits, but not much else!
Dr. Q™ Plastic Surgery is pleased to offer our patients expert recommendations and custom-tailored at-home skincare regimens comprised of targeted, pharmaceutical-grade products from respected and established leaders in the skincare industry, such as:
SkinMedica®: backed by more than 20 years of independent laboratory testing and cutting edge clinical research, the SkinMedica® line has upheld its position as a leader in the medical aesthetics industry because of its diverse selection of innovative skincare products that have consistently proven their ability to revitalize and heal the skin from within while restoring a youthfully smooth, rejuvenated appearance
TNS Recovery Complex: unfailingly one of SkinMedica's top selling products, TNS Recovery Complex consistently provides powerful skin-rejuvenating, wrinkle-reducing, and skin-smoothing improvements
Mybody: including a proven balance of high quality ingredients, the mybody® products are specifically formulated to target and correct troublesome skin problems (i.e. pigmentation issues, acne, dry/rough skin, aging skin, wrinkles, discoloration) while enhancing the tone, texture, clarity, and radiance of the skin
bioCorneum®+: marketed solely to Plastic Surgeons and Dermatologists, this remarkable silicone scar treatment features SPF 30 sunscreen to prevent scar formation while significantly improving the appearance of existing scars
LATISSE™: the first and only prescription-strength, FDA-approved medication formulated to target and improve inadequate or sparse eyelashes (eyelash hypotrichosis) Latisse™ Eyelash Enhancement system is proven to accelerate the growth of darker, fuller, and longer eyelashes
VisãoMD: VisãoMD products fall into four primary categories (Rescue, Protect, Cleanse, and Strengthen) and are safe for even highly sensitive skin, helping to reduce redness, calm inflammation, minimize the visible signs of aging, and protect skin from external damage
CONTACT DR. Q™ PLASTIC SURGERY
From the moment you walk through the doors of our pristine facility, you will experience the exceptional standards of patient care that Dr. Q and her staff work tirelessly to maintain. We treat our patients with the warmth, compassion and respect that they deserve, and are always available to address any of your concerns.
For additional information about any of our pharmaceutical grade skincare products to extend and amplify the results of your in-office services, please contact Dr. Q™ Plastic Surgery today. We look forward to speaking with you, and to scheduling your initial consultation with Dr. Q™.