Breast Reconstruction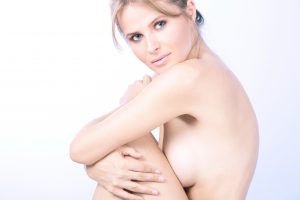 If you have have lost one or both breasts to cancer, surgery, injury or other causes, breast reconstruction offers physical and emotional support. Breast reconstruction techniques have advanced over the decades so that today, the procedure is able to offer a natural-looking breast that can improve women's self-confidence and quality of life. Breast reconstruction can even be performed at the same time as mastectomy, so that you wake up from surgery with your new breast already in place.
Breast reconstruction is intended to restore your breasts as best as possible to their natural shape, appearance and size. However, it is important to understand that despite the advances in breast reconstruction, reconstructed breasts do not feel the same as your natural breasts. You will also have scars from the surgery on your reconstructed breast as well as the place on your body where donor tissue was taken to rebuild the breast.
If you undergo breast reconstruction to one breast only, Dr. Quardt may recommend breast procedures such as breast lift, breast reduction or breast augmentation on the other breast to create a more balanced size and position.

The Procedure
Breast reconstruction requires anesthesia. Dr. Quardt will discuss what type of anesthesia is most appropriate for you.
Most breast reconstruction procedures use breast implants to rebuild the breast. This typically involves either a flap technique or tissue expansion.
Flap Techniques
As the first step in breast reconstruction, Dr. Quardt creates a flap at the breast site. This provides the muscle, fat and skin needed to create or cover the breast mound. Flap techniques include:
A TRAM flap uses donor tissue (including muscle, fat and skin) from the abdomen.
DIEP and SGAP flaps transport fat and skin from the abdomen or buttock.
A latissimus dorsi flap uses donor tissue (including muscle, fat and skin) from the back.
Tissue Expansion
Tissue expansion is an alternate breast reconstruction method. Rather than creating a flap, tissue expansion stretches healthy skin at the breast site to leave room for a breast implant. The recovery is easier with tissue expansion, but it takes longer to perform—usually 4-6 months.
First, Dr. Quardt places the tissue expander under the skin. Then, gradually, she fills the device through a valve to stretch the skin. She may remove the device in a second procedure if it wasn't meant to be a permanent implant.
Implant Placement
Whether you use a tissue expander, flap technique, or have enough breast tissue that you can forgo these steps, eventually you will be ready for the placement of your breast implant.
Saline breast implants (filled with salt water) are FDA-approved for women 18 and older. Silicone breast implants (filled with gel) are FDA-approved for women 22 and older. Both silicone implants and saline implants have their risks and benefits. Dr. Quardt will walk you through them and help you decide which option is best for your individual needs.
Grafting
After the implant is in place, Dr. Quardt will use skin grafting or other specialized techniques to recreate the nipple and areola.
Recovery
After breast reconstruction, you may be given bandages or a support bra to help reduce swelling and to support your new breast.
You will be able to see your results right away. As swelling subsides, you should be able to enjoy your new breast even more. Incision lines will fade to their final appearance as the months pass.
Your Consultation with Dr. Quardt
During your consultation, Dr. Quardt will talk with you about what to expect before and after surgery, including potential side effects.
Contact Dr. Quardt to find out more about breast reconstruction or log onto www.palmspringsplasticsurgery.com.