Palm Springs Breast Reduction | Palm Desert Breast Reduction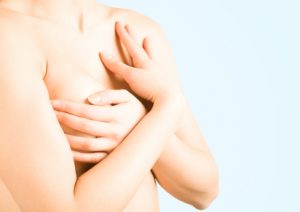 Large breasts can leave you self-conscious and physically uncomfortable, limiting the activities you're able to do. Breast reduction is performed to relieve pain from large, pendulous breasts and create a breast size that is in better proportion to the rest of the body.
Also known as reduction mammaplasty, breast reduction is best recommended for women who:
Are bothered by the feeling that their breasts are too large
Cannot perform certain physical activities because of their breasts
Have back, neck or shoulder pain caused by breast weight
Have deep marks from bra straps
Have irritated skin beneath the breasts
Have stretched breast skin and low-hanging breasts
Have enlarged areolas because of stretched breast skin
Have nipples that fall below the breast crease
If your breasts sag in addition to being large, you may also want to consider a breast lift. If your breast enlargement is mostly due to fat, you may also consider liposuction to reduce breast size. These can be done alone or in conjunction with breast reduction. Dr. Quardt will talk with you about your goals and which procedure is most appropriate.

The Procedure
Breast reduction requires anesthesia. Dr. Quardt will discuss what type of anesthesia is most appropriate for you.
There are a few different kinds of incisions that can be used during breast reduction surgery. They are: around the areola, a "keyhole" around the areola and down to the breast crease, and an upside-down "T" or anchor-shaped incision. Dr. Quardt tries to place many of these incisions along the natural contours of the breast to minimize their appearance after surgery. The choice of incision type depends in part on your breast size, breast shape, composition of the tissue in your breasts, and your own and Dr. Quardt's preferences. Dr. Quardt will talk with you about which one is most appropriate.
During breast reduction surgery, Dr. Quart removes excess fat, glandular tissue and skin to reduce the size of large breasts. She may use liposuction if there is a large amount of fat in the breasts. She then lifts and shapes the breast tissue to produce a better-proportioned contour. Finally, she repositions the nipple and reduces enlarged areolas.
Recovery
After breast reduction, you may be given bandages or a support bra to help reduce swelling and to support your new, smaller breasts.
You will be able to see your results right away. As swelling subsides, you should be able to enjoy your breast reduction even more. Incision lines will fade to their final appearance as the months pass.
Your Consultation with Dr. Quardt
During your consultation, Dr. Quardt will talk with you about your expectations, whether you are a good candidate for breast reduction, and what to expect during and after surgery, including potential side effects.
Contact Dr. Quardt to find out more about breast reduction or log onto www.palmspringsbreastimplants.com.