Brow Lift Palm Desert | Palm Springs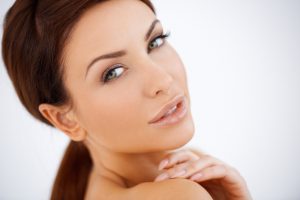 Brow lifts can help revitalize the forehead and area between the eyes to compensate for many effects of aging. A brow lift may be performed to smooth out forehead creases and frown lines that develop after a lifetime of making many facial expressions, to correct a low or sagging brow that may protrude over the eyelids, and to raise the eyebrows to help you look less tired or angry.
Many people who consider brow lifts can also be helped—or would be better helped—by procedures such as eyelid surgery (blepharoplasty), facelifts, and Botox® or Dysport®. Dr. Quardt will talk with you about your best options.
The Procedure
Brow lifts require anesthesia. Dr. Quardt will discuss what type of anesthesia is most appropriate for you.
There are a few different brow lift techniques that Dr. Quardt may use, depending on your specific problem areas as well as other factors. One technique is a minimal-incision or endoscopic brow lift, using special instruments through small incisions behind the hairline at the temples and scalp. This allows Dr. Quardt to address forehead creases and/or a drooping brow. She may also make incisions along the natural lines of the eyelid to help minimize frown lines.
Another brow lift technique is the coronal brow lift. This technique uses an ear-to-ear incision to allow Dr. Quardt to lift the forehead and remove excess skin.
Recovery
After a brow lift, you may have tape or wrapping on the forehead to help reduce swelling and bruising. As these subside, you will be able to see your smoother forehead and younger, more refreshed look.
Your Consultation with Dr. Quardt
During your consultation, Dr. Quardt will talk with you about your expectations, whether you are a good candidate for a brow lift, and what to expect during and after surgery, including potential side effects.
Contact Dr. Quardt to find out more about brow lifts.