AAAASF ACCREDITATION: THE "GOLD STANDARD" FOR PATIENT SAFETY
Electing to undergo any surgical procedure is a major decision, as the potential for surgical and/or anesthesia-related complications is very real, and not something to be taken lightly. Performing the necessary due diligence prior to your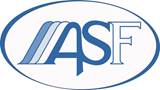 procedure is one of the best ways to ensure a safe and successful outcome. Your selection process should factor in the qualifications and reputation of the plastic surgeon, as well as the credentials of the facility where your surgery will be performed.
At Dr. Q™ Plastic Surgery, located in Rancho Mirage, CA, not only is esteemed plastic surgeon Dr. Suzanne Quardt (Dr. Q™) board certified through the prestigious American Board of Plastic Surgery, but her practice facility is also conveniently equipped with an on-site surgical suite that has been accredited through the American Association for Accreditation of Ambulatory Surgical Facilities (AAAASF), widely considered the industry "Gold Standard" for its rigorous accreditation processes and inspections.
Established in 1980 with the mission to "develop and implement standards of excellence to ensure the highest quality of patient safety through an accreditation program," the AAAASF's demanding accreditation measures have served to successfully elevate the quality of patient care in ambulatory surgery facilities while facilitating safer surgeries and decreasing the number of procedural complications.
KEY FACTS ABOUT AAAASF ACCREDITATION
The days leading up to any operation can be fraught with anxiety; however, when having your surgery performed in Dr. Q™ Plastic Surgery's AAAASF-accredited facility, you can rest easy knowing that:
The surgical suite been thoroughly inspected, and has not only met, but also consistently maintained 100% of the standards set forth by AAAASF for Accreditation
AAAASF standards are so rigorous that accreditation through AAAASF has been approved by some State Departments of Health in lieu of State Licensure
All equipment, staffing, procedures, and maintenance protocols are in full compliance with AAAASF safety standards (similar to hospital standards)
Nurse anesthetists and nursing personnel have been appropriately credentialed by the State of California and have maintained all certifications necessary for hospital privileges
Dr. Q™ has been certified through the American Board of Plastic Surgery and has met the standards and certifications necessary to maintain hospital privileges for all surgical procedures performed on-site
All intravenous sedation (and subsequent patient monitoring) is performed by a Certified Registered Nurse Anesthetist (CRNA)
We offer a hospital-grade recovery room for patients requiring (or desiring) additional professional monitoring and a tranquil, soothing environment during the initial phase of the post-operative healing process
CONTACT DR. Q™ PLASTIC SURGERY
From the moment you walk through the doors of our pristine facility, you will experience the exceptional standards of patient care that Dr. Q™ and her staff work tirelessly to maintain. We treat our patients with the warmth, compassion and respect that they deserve, and are always available to address any of your concerns.
If you would like additional information about our on-site, AAAASF-accredited surgical suite, or about any of our cosmetic surgery procedures, please contact Dr. Q™ Plastic Surgery today. We look forward to speaking with you, and to scheduling your initial consultation with Dr. Q™.