ACNE SCARRING OVERVIEW AND CAUSES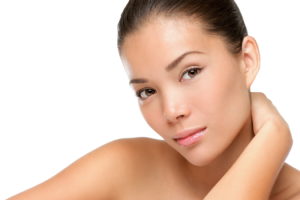 Acne is a troublesome skin condition in and of itself, but even after the breakout has subsided, we are often left with unwelcome reminders of this skin problem in the form of acne scarring. Acne scars are caused by residual damage to the underlying tissues and skin caused by severe acne. As the initial breakout diminishes, our body's wound healing mechanism is initiated and collagen is produced to support the healing process. However, if too much collagen is produced, a raised acne scar can develop (raised scarring is more common among patients with darker skin tones). If insufficient collagen is produced a depressed acne scar will develop, which can present as a pit, depression, or pockmark on the skin's surface.
It is not possible to anticipate exactly who will develop acne scars, certain factors do appear to contribute to and exacerbate this condition:
Squeezing, picking, or popping active acne during a breakout
Familial history and genetic predisposition to developing acne scars
Painful, swollen, inflamed, or reddish acne (i.e. nodules, cysts)
Delayed acne treatment (or a total lack of treatment) leading to the development of chronic inflammatory acne
TREATMENTS FOR ACNE SCARRING
At Dr. Q™ Plastic Surgery, located in Rancho Mirage, CA, Board-certified plastic surgeon Dr. Suzanne Quardt (Dr. Q™) offers a variety of effective, yet non-invasive (non-surgical) treatment options for acne- and injury-related scarring to even out and smooth the surface of the skin:
Pharmaceutical Strength Skincare Products: we are pleased to offer the specialized at-home scar treatment bioCorneum®+, which is an advanced silicone scar treatment marketed solely to Plastic Surgeons and Dermatologists. This remarkable treatment contains SPF 30 to prevent scar formation and active ingredients proven to improve the appearance of existing scars. We also offer a number of pharmaceutical grade skincare products from industry leaders such as VisãoMD, SkinMedica®, and mybody®. These powerful products are formulated with a precise balance of potent active ingredients to improve scarring and other textural irregularities while conditioning, smoothing, and toning the skin
Laser skin resurfacing treatments employ fractionated laser technology to stimulate the growth of new skin cells, thereby smoothing the skin's surface and helping to fill in acne scars. Ablative lasers work to vaporize the scar, while non-ablative lasers trigger collagen growth without damaging the surface of the skin.
The eMatrix ™ system is a non-laser−based treatment that directs powerful fractionated bi-polar radio frequency (RF) heat energy to the innermost layers of the skin (dermis), where it "jump starts" the body's healing capabilities and initiates the growth of new collagen, all without damaging the surface of the skin
Injectable Dermal Fillers: the injection of dermal fillers (i.e. Juvederm, Restylane, Perlane) helps to fill in the indentations and skin depressions caused by deep acne scars and pockmarks
Chemical Peel (derma peeling, chemexfoliation): through the use of carefully formulated chemical solutions, the damaged, scarred, discolored skin cells are stripped away to reveal radiant, smooth skin with a more even color and smooth texture
CONTACT DR. Q™ PLASTIC SURGERY
From the moment you walk through the doors of our pristine facility, you will experience the exceptional standards of patient care that Dr. Q™ and her staff work tirelessly to maintain. We treat our patients with the warmth, compassion and respect that they deserve, and are always available to address any of your concerns.
If would like additional information about any of our non-invasive skin treatments to improve the appearance of acne- and/or injury-related scars, please contact Dr. Q™ Plastic Surgery today. We look forward to speaking with you, and to scheduling your initial consultation with Dr. Q™.