Palm Springs Neck Lift | Palm Desert Neck Lift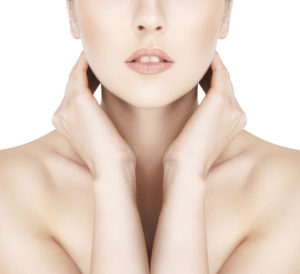 If your neck has lost its youthful elasticity, resulting in saggy jowls, a double chin, a "waddle," or neck bands, you may benefit from neck rejuvenation. Neck rejuvenation procedures counteract the loose neck skin and tissue that can result from aging, weight gain or massive weight loss. Many people don't realize how much of an effect the neck's appearance has on how old they look. Neck rejuvenation can have a remarkable effect.
There are several options available to rejuvenate a sagging or fatty neck. These include neck liposuction, surgical neck lift with or without a facelift, platysmaplasty to tighten vertical muscle banding or cords, skin resurfacing to improve color and texture, and collagen treatments to improve volume and smoothness. Neck lifts also offer an alternative to traditional facelifts for certain patients who want to concentrate on the neck area.
Many of these procedures can be combined with others to restore youthful contours to the face as well, such as chemical peels, facelifts and dermal fillers. Contact Dr. Quardt to find out how neck rejuvenation might help you.