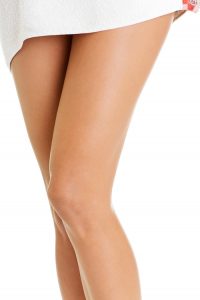 Palm Springs Labiaplasty | Palm Desert Labiaplasty
Although it is not often discussed, some women are unhappy with the size, shape or tightness of their labia—the skin or "lips" around the outer portion of the vagina, known as the vulva. The inner labia (labia minora) or outer labia (labia majora) may be stretched and loosened after a woman gives birth. Other times, the labia may be large enough to cause discomfort or pain. The labia may also be congenitally malformed or injured due to disease or an accident.
Labiaplasty is a surgical procedure performed to reduce large labia, reshape labial skin, repair damage to the labia, or change the appearance of the vulva. You may have heard of labiaplasty by another name, such as labioplasty, labia minora reduction or labial reduction. Generally, it reduces the size of one or both sets of labia.

You should be aware that there are risks associated with labiaplasty, as stated by the American College of Obstetricians and Gynecologists. These include:
Infection
Bleeding
Temporary numbness
Asymmetry between the inner and outer labia lips
Pigmentation changes
Decreased feeling in that area
Pain
Excess scar tissue buildup (appearing as lumps on the treated area)
Hematoma (a break in a blood vessel that can cause a blood clot)
Puckering or creases of the skin
Sexual dysfunction
During your consultation, Dr. Quardt will talk with you about your expectations, whether you are a good candidate for labiaplasty, and what to expect during and after surgery, including potential side effects.
Contact Dr. Quardt to find out more about labiaplasty.