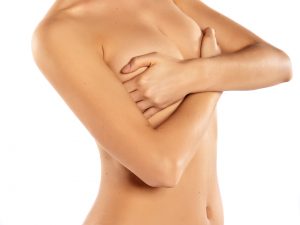 Male to Female (MTF) Reconstruction Chest Surgery
Dr. Q is a proud supporter of the LGBTQ Community. She has served as Gala Co-Chair for the local Steve Chase Humanitarian Awards in support of Desert AIDS Project, and remains a staunch supporter of DAP as a donor- her husband remains a "Partners for Life" member, and she is a "100 Women of DAP" member supporting all DAP members- including women and children with HIV or AIDS. Dr. Q and her husband Rick enjoy supporting the local charity competition "Queen of the Desert" where local drag-queens compete for the coveted title- all in support of Desert AIDS Project!
Dr. Quardt has great compassion for transgender sisters who are transitioning both physically as well as emotionally and psychologically throughout their journey. She truly enjoys performing body-contouring surgeries such as Breast Augmentation for her transgender clientele. Dr. Quardt will counsel transgender patients as to which type of breast implants are most appropriate- either saline or silicone- taking great attention to each patient's anatomy, size preference and overall goals. Dr. Quardt feels every woman is entitled to feel more feminine and beautiful, and she will assist you in achieving your goals!
Transgender Breast Augmentation Surgery MTF Before & After Photos


Transgender Breast Augmentation Surgery Consultation
During your consultation, Dr. Q will examine your anatomy. If your chest is very flat, you may require saline implants because these devices allow the skin to be stretched-out, and help "expand" the breast envelope better. If you have very thick or broad pectoralis muscles, then Dr. Q may recommend your implants be placed "above the muscle" in order to allow more expansion of the breast skin and allow a fuller and prettier, rounder shape. Only in extremely thin patients, the implants may need to be placed "under the muscle" or in the "dual-plane"- which is partially under the muscle for the upper portion of the implant and below the skin for the lower portion of the implant. Typically, an inframammary incision is best to allow for placement of a fuller implant, as well as avoid bacterial contamination that can occur with peri-areolar incisions- also there is less risk of nipple numbness after surgery. For patients that have a fair amount of their own native breast tissue or a looser skin-envelope, then it may be possible to place silicone gel implants. Dr. Q will ensure the proper type, sizing and positioning of implants with you during your consultation and all your questions will be answered!