Reverse Abdominoplasty Palm Desert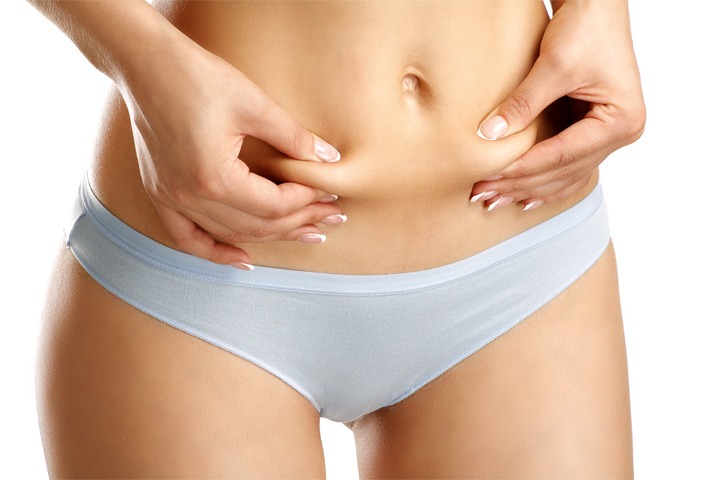 "Reverse abdominoplasty" does not reverse the effects of an abdominoplasty (tummy tuck). Rather, it gets its name from the fact that excess skin is pulled up, rather than down, like it is in a traditional abdominoplasty.
Reverse abdominoplasties are useful for men and women who have had a previous tummy tuck that did not fully resolve loose skin above the navel. Reverse abdominoplasty also offers an advantage for women who want both a tummy tuck and breast surgery, because the incision can be made in the same place and sometimes the excess tissue from one area can be used in the other.
In a reverse abdominoplasty, Dr. Quardt makes an incision beneath the breasts rather than in the lower abdomen between the navel and pubic line. She lifts and trims excess skin, removes pockets of fat and tightens tissue above the navel to improve the contours of the upper abdomen, similar to a traditional abdominoplasty.
A breast reduction or breast lift (mastopexy) can then be performed at the same site. For women who want breast augmentation without breast implants, a reverse abdominoplasty can make use of the extra tissue removed from the abdomen to augment the breasts.

Whenever possible, Dr. Quardt places the incisions in a reverse abdominoplasty along the natural curves of the breasts to minimize the appearance of scars. However, one thing to know about a reverse abdominoplasty is that the scar will be located across what doctors call the midline. That means people might be able to see the scar if you wear a low-cut top.
Reverse abdominoplasty is a fairly rare procedure that not many plastic surgeons perform. Dr. Quardt is proud to be able to offer reverse abdominoplasty to appropriate patients.
Your Consultation with Dr. Quardt
During your consultation, Dr. Quardt will talk with you about your expectations, whether you are a good candidate for a reverse abdominoplasty, and what to expect during and after surgery, including potential side effects.
Contact Dr. Quardt to find out more about reverse abdominoplasty.