Palm Springs Rhinoplasty | Palm Desert Nose Surgery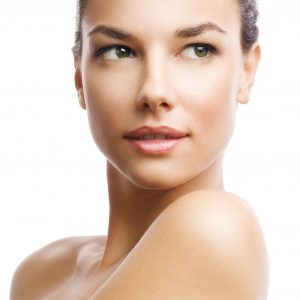 Cosmetic nose surgery and reconstructive nose surgery, also called rhinoplasty, is done to make your nose look more aesthetically pleasing to you, bring your nose into proportion with the rest of your facial features, correct a deformity from birth or an accident or previous surgery, or help you breathe better. Rhinoplasty is designed to address:
Nose size and proportion
Nose symmetry and deviated septum
Bridge width
Profile, including bumps or depressions
Large, drooping or upturned nasal tip
Large, wide or upturned nostrils
Like all surgeries, outcomes from rhinoplasty are best when patients have realistic expectations and are undergoing the procedure for themselves and not to please others. Teens can be considered for rhinoplasty if they are at least 13 years old and believe their facial growth is complete.
Dr. Q is offering rhinoplasty exclusively in Newport Beach, CA. Please fill out the form below to request a consultation.
The Procedure
Rhinoplasty requires anesthesia. Dr. Quardt will discuss what type of anesthesia is most appropriate for you or your child.
During nose surgery, Dr. Quardt will gently raise the soft tissues over the nose and reshape the nose itself. If you desire some or all of your nose to be larger, she may use cartilage taken from the septum or from another part of your body such as the ear.
If you have a deviated septum, Dr. Quardt will straighten it. She may also adjust the structures inside your nose to help your breathing.
After sculpting the nose, Dr. Quardt will redrape the soft tissue and skin.
Nose surgery can be "open" or "closed." Open surgery involves an incision across the strip of tissue between the nostrila. Closed surgery hides the incisions inside the nose.
You may also have incisions in the natural creases of your nostrils if you change the size or shape of the nostrils.
Recovery
After rhinoplasty, you will need splints, gauze (packing) and tubes to support your nose's new shape for about a week. As swelling and bruising subside, you will be able to see your new contours and breathe better. However, it may take several months for swelling to fully dissipate and as much as a year for the full change to become apparent.
Your Consultation with Dr. Quardt
During your consultation, Dr. Quardt will talk with you about your expectations, whether you are a good candidate for rhinoplasty, and what to expect during and after surgery, including potential side effects.
Contact Dr. Quardt to find out more about rhinoplasty.