Breast Augmentation Palm Springs | Newport Beach CA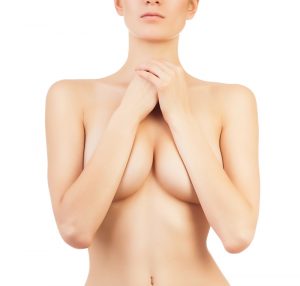 If you have been yearning for fuller breasts, breast augmentation—also called augmentation mammaplasty—may be right for you. Through the use of saline or silicone implants, breast augmentation can help you enjoy larger breasts with a more prominent profile, restore breast volume after childbirth or weight loss, and reconstruct one or both breasts after mastectomy or injury. Breast augmentation can also help correct a difference in size or shape between the breasts.
You may also consider combining a breast lift with breast augmentation if your breasts are sagging.

Saline breast implants (filled with salt water) are FDA-approved for women 18 and older. Silicone breast implants (filled with gel) are FDA-approved for women 22 and older. Both silicone implants and saline implants have their risks and benefits. Dr. Quardt will walk you through them and help you decide which option is best for your individual needs.
The Procedure
Breast augmentation requires anesthesia. Dr. Quardt will discuss what type of anesthesia is most appropriate for you.
Incision Type
There are several incision options for breast augmentation. They include inframammary incision (within the curve beneath the breast), transaxillary incision (in the underarm), and periareolar incision (around the nipple). All of them are hidden as best as possible within the natural contours of the body. The choice of incision depends on many factors, including the shape of your body, what type of implants you will have, how much your breasts will be enlarged, and your personal preferences. Dr. Quardt will talk with you about which incision type is most appropriate.
Placement
There are also two options for where to place the implant itself: under the chest muscle (submuscular placement) or between the chest muscle and breast tissue (submammary or subglandular placement). The choice depends in part on what type of implant you choose and how much your breasts will be enlarged. Dr. Quardt will talk with you about the best place to position your implants.
Recovery
The exact time varies, but patients generally have 24-48 hours of post-surgical recovery and a few days of reduced activity. You will be able to see the results of your breast augmentation right away. As swelling and bruising subside, your new look will become even more apparent. Your incision marks will gradually fade to their final appearance over the following months.
Your Consultation with Dr. Quardt
During your consultation, Dr. Quardt will talk with you about your expectations, whether you are a good candidate for breast augmentation, and what to expect during and after surgery, including potential side effects.
Contact Dr. Quardt to schedule your consultaion.
For more information on breast surgery please visit www.palmspringsbreastimplants.com