Thigh Lift Palm Desert | Palm Springs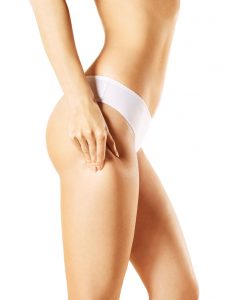 You may be unhappy with the look of loose, disproportionate thighs after weight loss, aging, or other reasons. Thigh lifts are a type of body contouring surgery that remove loose or hanging skin to reshape the thighs and produce a smoother, more toned appearance. Thigh lifts can also remove some pockets of fat at the thighs to further improve their contours. The best candidates for a thigh lift have bothersome extra tissue along the inner thighs, outer thighs, mid-thighs, or all around the thighs.
The resuts of a thigh lift are best in men and women who are not planning to gain or lose significant amounts of weight.
Thigh lifts are not intended primarily to remove fat from the thighs. If you are mainly looking to reduce thigh fat rather than improve skin tone and elasticity, you may benefit from liposuction instead of a thigh lift. However, many patients need a combination of excess skin removal and fat sculpting. In those cases, Dr. Quardt performs liposuction at the time of body contouring.
Thigh lifts are often performed along with other body lift procedures after massive weight loss.
The Procedure
Thigh lifts require anesthesia. Dr. Quardt will discuss what type of anesthesia is most appropriate for you.
To make it possible to reshape the thighs, Dr. Quardt makes incisions at the groin (medial thigh lift) and downward toward the knee along the inner thighs or backs of the thighs. To address outer thigh laxity (outer thigh lift), she may need to make an incision around the hip. Whichever method is appropriate for your specific problem areas, Dr. Quardt works to place the incisions in areas where they are most likely to be hidden by clothes.
Some patients are able to have a minimal incision medial thigh lift, where Dr. Quardt can perform the thigh lift through an incision at the groin only.
After the incisions are made, Dr. Quardt removes extra skin and tightens tissues for a more toned look.
Recovery
You will be able to see your new, smoother, tighter thighs as soon as the surgery is complete. As swelling and bruising subside, you will be better able to enjoy the results in both look and feel.
Your Consultation with Dr. Quardt
During your consultation, Dr. Quardt will talk with you about your expectations, whether you are a good candidate for a thigh lift, and what to expect during and after surgery, including potential side effects.
Contact Dr. Quardt to find out more about thigh lifts.