WHAT IS HYPERPIGMENTATION?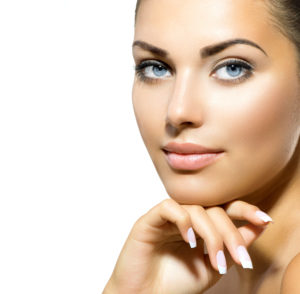 Skin-darkening (hyperpigmentation) is caused by abnormal increases in the production of melanin, which is the natural substance responsible for giving the skin its color (pigment). When melanin levels are elevated, pigmentation changes occur that cause the skin to darken, creating an uneven, blotchy appearance that can mar the youthfully-even tone of the skin. Although hyperpigmentation is often linked to genetics, external factors can also contribute to and exacerbate skin discoloration (i.e. acne, medications/drugs, and sun exposure).
Hyperpigmentation can manifest in a number of ways:
Vascular Dyschromia: redness caused by sun exposure
Nevus: birthmark
Stain: wine- or brown-colored skin discoloration
Solar Lentigenes: sun spots, freckles
Chloasma: liver spots
Melasma: asymmetrical patches of brown skin and/or dark spots, typically caused by hormonal changes (i.e. menopause, pregnancy) and primarily found on the cheeks, forehead, upper lip, and nose
Tan: darkened skin resulting from excess melanin production linked to UV rays of the sun
Pigmented Lesions: black or brown spots on the skin (i.e. moles)
TREATMENTS FOR HYPERPIGMENTATION
At Dr. Q™ Plastic Surgery, located in Rancho Mirage, CA, Board-certified plastic surgeon Dr. Suzanne Quardt (Dr. Q™) offers a variety of innovative treatment options for patients who present with abnormal skin discolorations such as hyperpigmentation. These non-invasive solutions target the underlying causes of hyperpigmentation, allowing patients to achieve smoother, more even-toned skin:
IPL Photofacial: intense pulsed light (IPL) photofacials are ideally suited for patients who present with dyschromia, a skin condition marked by abnormal alterations of color (pigment) on the skin, such as hypopigmentation (vitiligo/light patches on the skin) and hyperpigmentation (melasma/dark patches on the skin)
Chemical Peel (chemexfoliation, derma peeling): involves the careful application of chemical solutions to the skin, in order to exfoliate and strip away the discolored, damaged outermost layers of the skin (epidermis), thereby revealing smoother, brighter skin with a more evenly balanced tone, texture, and color
Medical Grade Skincare Products: Dr. Q Plastic Surgery offers a variety of powerful, pharmaceutical grade at-home skincare products from top industry leaders such as SkinMedica®, mybody®, and VisãoMD. These potent products are formulated with a proven balance of patented active ingredients to improve pigmentation irregularities while toning, smoothing, and rejuvenating the skin.
CONTACT DR. Q™ PLASTIC SURGERY
From the moment you walk through the doors of our pristine facility, you will experience the exceptional standards of patient care that Dr. Q and her staff work tirelessly to maintain. We treat our patients with the warmth, compassion and respect that they deserve, and are always available to address any of your concerns.
For additional information about any of our non-invasive treatments for hyperpigmentation and other skin discoloration concerns, please contact Dr. Q™ Plastic Surgery today. We look forward to speaking with you, and to scheduling your initial consultation with Dr. Q™.