RE-Q™-VENATE YOUR SKIN WITH LASER SKIN RESURFACING TREATMENTS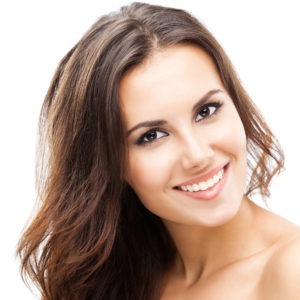 No one can escape the damaging impact of time, sun, and environmental exposure on their skin, especially the exposed and vulnerable skin of the face and hands. Yet exactly how our skin is impacted is just as unique as we are. "Cookie-cutter", one-size-fits-all laser treatments are simply not going to be as effective at reversing the damage as a customized treatment plan developed specifically for your unique skin type and your natural beauty.
That's where Re-Q™-Venation comes in! At Dr. Q™ Medical Spa, Board certified plastic surgeon Dr. Suzanne Quardt (Dr. Q™) understands the importance of individuality in producing successful laser treatment outcomes while simultaneously safeguarding the health and well-being of her patients. To this end, Dr. Q™ has equipped Dr. Q™ Medical Spa with the CO2RE® laser resurfacing system. This revolutionary, state-of-the-art system delivers powerful rejuvenation to every layer of skin, depending on the unique concerns of each individual patient.
Why Choose CO2RE® Laser Skin Resurfacing?
The CO2RE® system has a total of six different treatment modes for maximum flexibility:
CO2RE® Light: For a more superficial treatment focusing on the outer layer of epidermis
CO2RE® Mid: For a slightly stronger fractional ablative effect, penetrating deeper into the dermis
CO2RE® Deep: Penetrates into the dermis for the deepest fractional ablative effect
CO2RE® Fusion: Offers a unique combination of depth and intensity to optimize treatment of both the dermis and the epidermis simultaneously
PLUS:
A traditional laser resurfacing mode
An excision mode for minor dermal excisions
The CO2RE®'s multi-wavelength platform is designed to target aging and sun-damaged skin by zeroing in on damaged tissue. As the laser beam penetrates to precise depths below the skin's surface, damaged skin cells are gently eliminated and the body's natural healing process is initiated, accelerating collagen production and the formation of new, healthy skin cells. This advanced laser technology has the ability to target and correct a broad spectrum of skin concerns, including, but not limited to:
Acne Scars
Fine lines
Wrinkles
Stretch marks
Melasma
Pigmented lesions
Brown spots
Dyschromia improvement
Sub-surface photo rejuvenation
Overall improvement in skin tone and texture for a more fresh and youthful complexion
The multi-purpose functionality of the CO2RE™ System allows Dr. Q™ and her professional team to meticulously tailor a complete skin rejuvenation regimen just for you—including the precise amount of ablative and/or non-ablative fractional treatment to accommodate your unique facial rejuvenation needs, as well as your personal preferences regarding speed of treatment, downtime, and number of desired treatment sessions.
LASER RESURFACING BENEFITS
Patients often elect to undergo laser skin resurfacing as an alternative to costly, invasive surgical options, because unlike surgery, laser resurfacing treatments:
Are associated with minimal (if any) discomfort
Are precisely targeted procedures, treating only the designated area of skin, which prevents hypopigmentation (skin lightening) or damage to the adjacent skin tissue
Consistently and rapidly produce excellent clinical outcomes
Have a low risk of treatment complications
Require minimal (if any) post-treatment downtime
Are safe and appropriate for use on all skin types
CONTACT DR. Q™ MEDICAL SPA
Situated in beautiful Rancho Mirage, California, Dr. Q™ Medical Spa has become an oasis for patients seeking a tranquil reprieve from the chaotic pace of everyday life while receiving non-invasive, yet highly-effective skin rejuvenation and body contouring treatments. Unparalleled patient care is the foundation of Dr. Q™'s cosmetic surgery practice, and she extends this exceptional level of service, attentiveness, and commitment to client satisfaction to her medical spa, where she offers a variety of customizable treatments designed to accommodate her patients' diverse needs and aesthetic goals.
If would like additional information about our customized laser skin resurfacing treatments, please contact Dr. Q™ Medical Spa today. We look forward to speaking with you, and to scheduling your initial consultation with Dr. Q™.
Content courtesy of DrQMedicalSpa.com