CoolSculpting® Palm Springs | Palm Desert | Riverside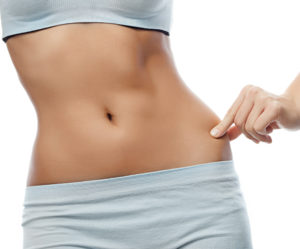 Dr. Q™ is pleased to announce that she now offers a new, innovative, FDA-approved, non-invasive fat-reducing procedure to her patients in the Coachella Valley: CoolSculpt™ by ZELTIQ.™
CoolSculpting® gently and effectively removes stubborn fat deposits that remain after diet and exercise. Producing immediate, natural-looking results, CoolSculpting® is used in targeted areas such as the abdomen, love handles, and back to provide an overall smoother body contour.
CoolSculpting® uses an advanced technique called Cryolipolysis™ to cools and break down fat cells without causing harm to the surrounding tissues. Fat cells, which are more vulnerable to cold than other tissues, are easily removed by the body's own natural fat removal process and continues for several months after the procedure. Additionally, CoolSculpting® has been shown to be effective in reducing fat of the abdomen, thighs, and back.

Ideal Candidates
Since CoolSculpting® is not a weight loss solution, the ideal CoolSculpt patient should be height/weight proportionate, relatively fit, and have at least one area of stubborn fat that does not respond to diet or exercise.
Because CoolSculpting® is non-invasive and less expensive than liposuction, it is ideal for those who lead an active lifestyle.
The Procedure
Dr. Q makes every effort to ensure patient comfort during the procedure and most patients are able to relax, read, listen to music. To further ensure your comfort, Dr. Q provides an iPad and with a selection of movies and books to enjoy during treatment. To perform the procedure, Dr. Q will apply a gel pad to the area to be treated followed by the placement of an applicator cup that will deliver a gentle vacuum that draws tissue between the cooling panels. The treated fat cells are removed though natural metabolic processes within the body, similar to the way fat from food is removed allowing for the gradual reduction in fat from targeted areas. The entire CoolSculpt procedure usually takes about one hour per area to perform, depending on the size of the area being treated.
Recovery

There is virtually no recover time and patients are able to return to work and resume other regular activities the very same day. There are usually no restrictions on returning to your workout or fitness regimen. You will be able to resume yoga, running, weight lifting, cycling, swimming, or surfing immediately after treatment.
This ability to improve isolated fat bulges in the physically active and working professional population is one of the most exciting aspects to the arrival of CoolSculpting to the Coachella Valley The CoolSculpting procedure involves the use of an applicator that cools the fat cells in the targeted area of your body for a simple, natural fat removal process.
Dr. Q will help you determine whether or not you are an ideal candidate for a CoolSculpting® procedure during a physical examination and an evaluation of your medical history.