Body Lift Palm Desert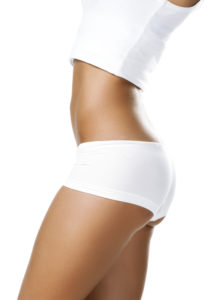 If you have lost a significant amount of weight, you might be left with loose, sagging skin over your new, slimmer figure. Aging and genetics can also cause the skin and underlying tissue to lose their youthful tone. The body's skin only has a certain amount of elasticity and does not always return to its original firmness after being stretched. No amount of exercise can restore it. However, a body lift can help.
Body lifts after massive weight loss or other reasons can improve the appearance of an apron-like flap at the abdomen or lower back, sagging buttocks or groin, and hanging skin at the thighs. Body lifts remove excess skin and fat and also tighten the underlying tissue that supports them—leaving you with a more natural shape to complement your weight loss success or rejuvenate your appearance.
Body lifts typically target a sagging abdomen and lower back; low, flat or uneven buttocks; sagging groin; and hanging skin on the inner, outer or rear thighs.

liposuction
instead of a body lift. However, many patients need a combination of excess skin removal and fat sculpting. In those cases,
Dr. Quardt
performs
liposuction
at the time of body lift surgery.
Body lifts are most successful in people whose weight is stable. If you lose weight after the procedure, you may develop the same kind of sagging areas of skin you had before surgery. Similarly, if you gain weight after a body lift, your tightened skin can develop stretch marks, and your surgical scars can widen.
The Procedure
Body lifts require anesthesia. Dr. Quardt will discuss what type of anesthesia is most appropriate for you.
During the body lift procedure, Dr. Quardt makes incisions so she can trim excess skin, remove pockets of fat using liposuction, and lift and tighten the tissues that provide support. Body lifts may include a thigh lift or abdominoplasty. Lower body lifts treat the buttocks, abdomen, waist, hips and thighs all together. Whenever possible, Dr. Quardt makes these incisions in places that will be hidden by clothes.
Recovery
You will be able to see the results of your body lift as soon as you recover from surgery. Swelling and bruising subside within a few days to a few weeks, and the repositioned tissues settle into their final appearance over the following months.
Your Consultation with Dr. Quardt
During your consultation, Dr. Quardt will talk with you about your expectations, whether you are a good candidate for a body lift, and what to expect during and after surgery, including potential side effects.
Contact Dr. Quardt to find out more about body lifts.