Tummy Tuck Palm Springs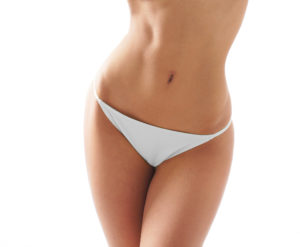 Who doesn't want a flat, well-toned tummy? Unfortunately, not all of us can achieve that fully toned look or a muscled six-pack even with the strictest diet and exercise regimen. Many people find themselves battling stubborn fat or saggy skin around the middle after weight loss, pregnancy, aging, surgery, or even because they've inherited that body shape from a parent.
That is where abdominoplasty can help. More commonly known as a "tummy tuck," abdominoplasty restores a smooth, firm abdomen through a one-two punch of removing excess skin and fat and tightening weak or separated muscles. The result is a more striking abdominal profile that you won't want to hide behind baggy clothing.
One thing a tummy tuck can't correct is stretch marks, unless those marks are under the belly button in areas of excess skin that will be trimmed during the procedure. However, there are other procedures you may consider to reduce the appearance of stretch marks. Dr. Quardt is happy to discuss this with you if you are concerned about stretch marks.
Also, because significant weight gain or weight loss can reverse the effects of the otherwise permanent abdominoplasty, men and women who are planning on losing substantial weight, as well as women who may become pregnant in the future, may want to postpone a tummy tuck.
The Procedure
Abdominoplasty requires anesthesia. Dr. Quardt will discuss what type of anesthesia is most appropriate for you.
A full tummy tuck requires a horizontal incision across the area between the pubic hairline and the navel. Through this incision, Dr. Quardt repairs weakened or separated abdominal muscles to help firm up and strengthen the abdomen. She also removes excess skin, fat and other tissue to produce a more taut look.
If you have a significant amount of excess skin above the navel, Dr. Quardt may make a second incision there.
Recovery
Abdominoplasty is a major surgery and does require recovery time. At first, you will have some swelling in the area and may not be able to stand completely straight until your muscles have healed. However, this generally resolves within a week or two, and you will be able to show off a flatter, firmer abdominal contour that is in greater proportion with your body.
Your Consultation with Dr. Quardt
During your consultation, Dr. Quardt will talk with you about your expectations, whether you are a good candidate for abdominoplasty, and what to expect during and after surgery, including potential side effects.
Contact Dr. Quardt to find out more about abdominoplasty.