Palm Springs Laser Liposuction | Palm Desert Smart Lipo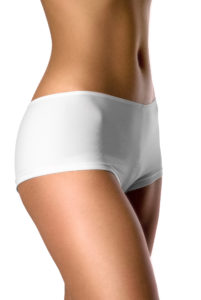 Lipotherme laser liposuction provides a safe, effective, minimally invasive alternative to traditional liposuction. Also known as laser lipolysis or laser lipo, laser liposuction procedures such as Lipotherme, Smart Lipo, and Slim Lipo use a laser to liquefy excess fat, which is then suctioned out to produce a more refined contour in targeted areas of the body.
Laser liposuction such as Lipotherme offers a second benefit on top of fat removal: The laser also has the ability to tighten the stretched skin over the treatment area. By stimulating the production of collagen and elastin—the body's natural elastic fibers that keep the skin looking young and taut—liposuction lasers can firm, tighten, and smooth the skin, further enhancing your liposuction results. Traditional liposuction, by contrast, typically does not improve the appearance of loose or hanging skin in the treated area.
Plus, some studies have shown that the Lipotherme laser can reduce bruising by coagulating small blood vessels during the procedure.
By providing Lipotherme, Dr. Quardt offers patients many potential benefits over traditional liposuction. These include:
Less trauma
Shorter procedure time
Less scarring
Less downtime
Skin tightening along with fat removal
Fewer risks and complications
As with traditional liposuction, Lipotherme can be used on areas of the body such as the waist, abdomen, back, hips, buttocks, knees, ankles, face, neck and more.
The Procedure
During the Lipotherme procedure, Dr. Quardt will give you a mild local anesthetic before inserting a thin, hollow tube called a cannula through small incisions. As she moves the cannula gently back and forth, a tiny laser heats and liquefies the sensitive fat cells. This makes it easier to suction the fat out as Dr. Quardt sculpts a more streamlined contour.
Recovery with Lipotherme is relatively fast. Most patients resume normal activities the next day.
Your Consultation with Dr. Quardt
During your consultation, Dr. Quardt will talk with you about your expectations, whether you are a good candidate for Lipotherme laser liposuction, and what to expect during and after surgery, including potential side effects.
Contact Dr. Quardt to find out more about Lipotherme laser liposuction.