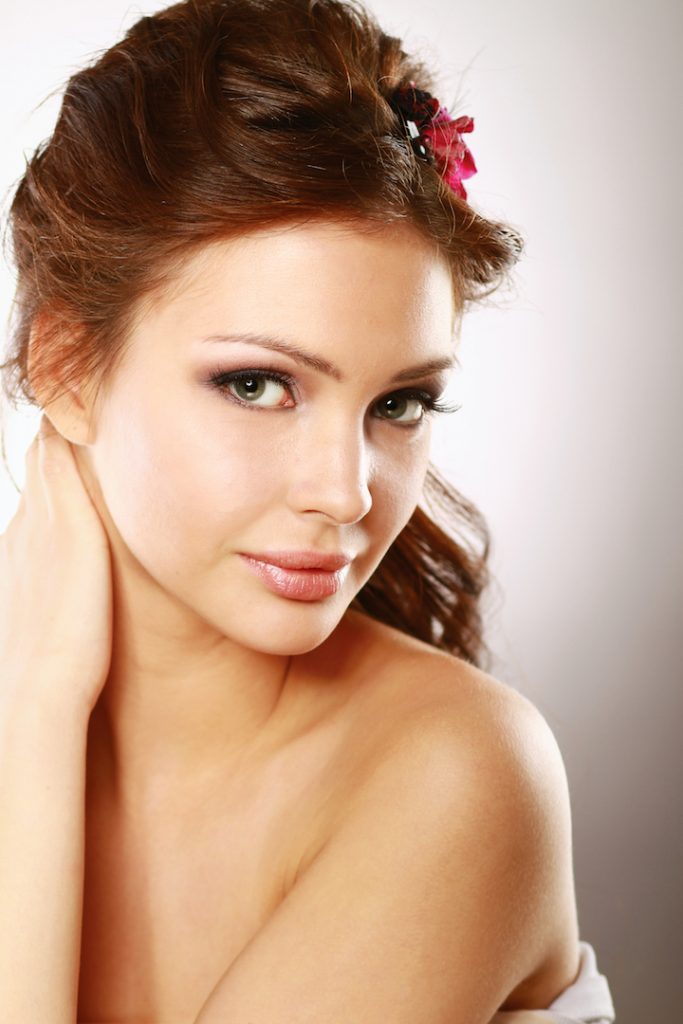 Wrinkles and fine lines on the face are a common aesthetic concern for both women and men. While cosmetic surgery procedures such as facelift can restore a firmer and smoother facial skin, not everyone is ready for an invasive aesthetic surgery.
Such patients can choose innovative and advanced laser procedures such as PicoWay Resolve. Board certified plastic surgeon Dr. Suzanne Quardt (Dr. Q) of Palm Springs Plastic Surgery provides PicoWay laser treatment to patients in Palm Springs, Palm Desert, Rancho Mirage, and surrounding communities.
FDA Cleared for Anti-Aging
PicoWay Resolve laser system is a highly effective procedure to get rid of permanent tattoos. Now the procedure has also earned clearance from the FDA for the reduction of fine lines and wrinkles. This ultra fast laser treatment system is designed to minimize laser exposure and create optimal results without leaving unfavorable scarring.
A number of movie stars and other celebrities now use PicoWay Resolve to improve aging signs and create a youthful, attractive appearance. The procedure provides a reliable and sustainable solution for the correction of fine lines and wrinkles for people who want to avoid plastic surgery. In addition to the reduction of aging lines, PicoWay treatment will also enhance the skin tone and texture.
Quick Energy Bursts
One of the unique features in PicoWay Resolve skin rejuvenation system is that it operates nearly one thousand times faster than other typical lasers that are used in the category of skin care. PicoWay delivers extremely quick and short bursts of energy to disintegrate undesirable pigmentation as well as target other signs of aging.
The precise exposure of heat energy with the PicoWay picosend laser, delivered in intensely rapid repetition, triggers the self-repair mechanism of the body to improve the condition of aging skin from within. The quick energy bursts also work to stimulate the production of fresh collagen fibers in the deeper skin layers.
The skin achieves an increase of volume, which helps to reduce the depth of skin creases and wrinkles. This breakthrough technology also allows the provider to treat and improve the texture of skin in a gentle way. The treatment avoids the damage typically caused by traditional ablative lasers and also avoids their associated discomfort or downtime.
Benefits of PicoWay Resolve
People with different skin types can use it

Fewer treatment sessions are required to create better results

The procedure involves ultra-rapid delivery of concentrated, high power laser energy for minimally invasive treatment and maximum impact

Minimal pain or discomfort during and after the treatment

Very little risk of side effects

Minimal post-treatment downtime
Cutting Edge Technology
PicoWay is a cutting edge 3 wavelength picosecond laser technology from Syneron Candela, which is a pre-eminent name in the area of cosmetic lasers. The technology offers both non-fractional and fractional capabilities, which can be used according to the patient's unique needs.
Experienced cosmetic surgeon Dr. Q receives patients from Palm Springs, Palm Desert, Rancho Mirage, and nearby areas for PicoWay Resolve laser skin rejuvenation.
To learn more about the plastic surgery treatments and procedures performed by Dr. Suzanne Quardt (Dr. Q) please contact us at 760-324-2660. To learn more about Dr. Q's Medical Spa please visit drqmedicalspa.com