This is a patient that had a cosmetic breast reduction
(mammaplasty) done and she is thrilled!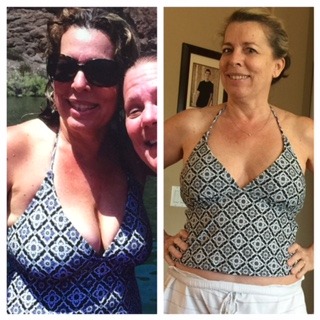 Breast reduction, also known as reduction mammaplasty, is a procedure to remove excess breast fat, glandular tissue, and skin to achieve a breast size in proportion with your body and to alleviate the discomfort associated with overly large breasts.
To learn more about the plastic surgery treatments and procedures performed by Dr. Suzanne Quardt (Dr. Q) please contact us at 760-324-2660. To learn more about Dr. Q's Medical Spa please visit drqmedicalspa.com . Located in Rancho Mirage, CA.