Wrinkle Removal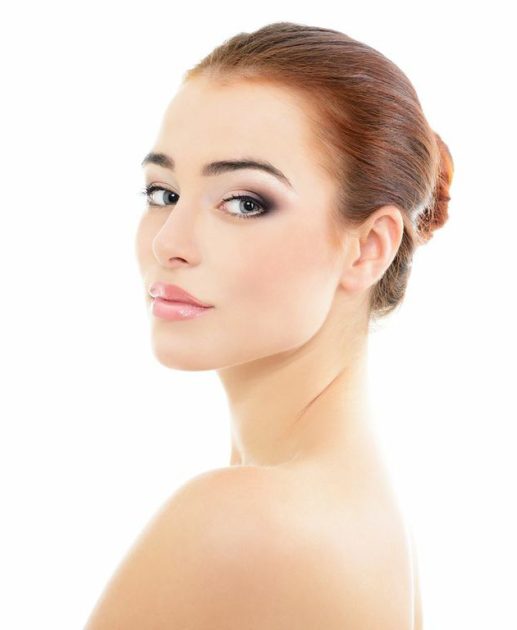 Many adults get worried when they see the first signs of aging on their face. There are several non-surgical options to choose from. Benefits and limitations of different procedures for reducing facial lines and wrinkles will be explained by the treatment provider during the initial consultation.
You should speak with the treatment provider about certain popular procedures in use during the initial consultation. You should choose a treatment that is best for your skin type and meets all your personal goals.
Board certified plastic surgeon Dr. Suzanne Quardt (Dr. Q) provides safe and proven wrinkle removal treatments to patients in Palm Springs, Palm Desert, Rancho Mirage, Beverly Hills, CA, and surrounding locations.
Botox Cosmetic
Botox is a popular, nonsurgical, physician administered, and straightforward procedure for temporarily smoothing severe to moderate frown lines. Botox is recommended for people aged 18 – 65 years. The procedure takes a few minutes and can be performed in-office.
Results of Botox are noticeable in just 3 – 4 days. The popularity of this treatment increases every day with millions of procedures carried out every year. Normal muscle activity is reduced by Botox where wrinkles and lines become apparent.
Injectable Dermal Fillers
Injectable fillers are useful in replacing lost volume, plumping depleted areas, and filling deep wrinkles. Restylane is a popular dermal filler, which is safe and natural. It can be used for restoring volume and fullness in the skin. It also helps in correcting nasolabial folds.
Juvederm is helpful in reversing the signs of aging. This injectable prescription gel restores the natural youthful appearance of the face. Radiesse is another injectable that helps in replenishing lost volume. It plumps and boosts skin cells for stimulating natural collagen growth and providing structure.
Laser Resurfacing CO2 Treatments
CO2 laser treatments require local anesthesia to keep patients comfortable. The treatment provider will pass a light emitting laser device over the skin to immediately shrink any damaged skin. Collagen is stimulated within the dermis which helps in tightening and smoothing the skin.
Laser therapy is useful in:
Reducing the appearance of wrinkles and fine lines
Smoothing and tightening the skin
Treating acne scars
Minimizing sun damage
Stimulating collagen
PRP with Microneedling
Microneedling is a proven cosmetic procedure for rejuvenating the skin using fine needle rollers. Micro wounds are created in the skin by the rollers. Effects are substantial when microneedling is combined with plasma rich platelets (PRP) therapy. New collagen is produced in the skin by microneedling while allowing PRP growth factors to reach the deepest tissue layers.
Microneedling is a minimally invasive skin renewal process on its own. It stimulates the inner repair and healing mechanism of the skin. It also allows for the generation of fresh collagen fibers for volumizing the skin. PRP is a natural component in the human blood. It is purified and applied after microneedling.
The micro wounds allow PRP to go deep within the skin tissues and produce additional skin benefits. Cosmetic surgeon Dr. Suzanne Quardt receives patients from Palm Springs, Palm Desert, Rancho Mirage, Beverly Hills, CA, and nearby areas for innovative and advanced wrinkle removal treatments.
Contact Board Certified Plastic Surgeon, Dr. Suzanne Quardt (Dr. Q) in Rancho Mirage, California
To learn more about the plastic surgery treatments and procedures performed by Board Certified Plastic Surgeon, Dr. Suzanne Quardt (Dr. Q) please contact us at 760-324-2660. To learn more about Dr. Q's Medical Spa please visit drqmedicalspa.com
Dr. Q receives patients from Palm Springs, Palm Desert, Rancho Mirage, Beverly Hills CA, and other Southern California areas.