Skin Resurfacing & Rejuvenation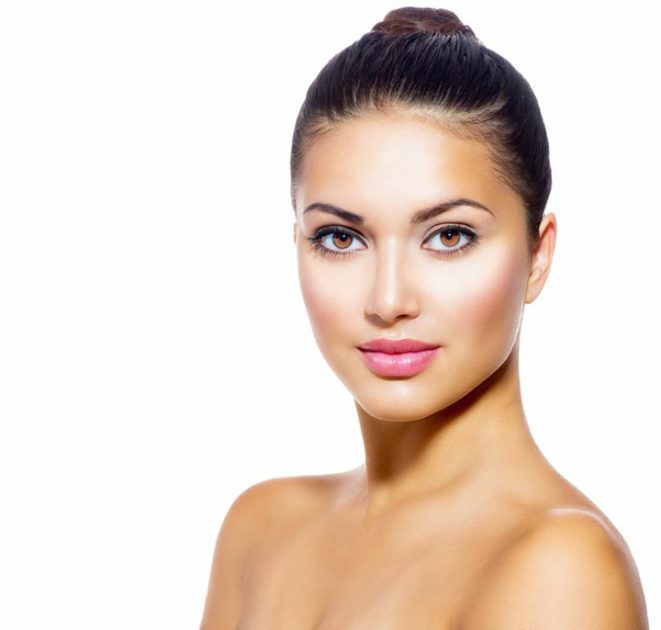 Plasma skin regeneration involves a non-laser device that delivers energy in the form of plasma for rejuvenating the skin by improving wrinkles and facial lines. It also improves the appearance of skin pigmentation as a result of photo-aging. Plasma skin regeneration is a unique non-laser technology, which is clinically proven for skin rejuvenation, regeneration and resurfacing using plasma energy.
Board certified plastic surgeon Dr. Suzanne Quardt (Dr. Q) provides safe and proven Plasma skin resurfacing and rejuvenation treatments to patients in Palm Springs, Palm Desert, Rancho Mirage, Beverly Hills, CA, and surrounding communities.
How Does Plasma Skin Resurfacing Work?
You need to have a basic understanding of the skin structure to know how plasma skin resurfacing works. There are three layers to the skin – epidermis, dermis and subcutis. Epidermis contains melanocytes or the pigment producing cells. These are responsible for skin coloring. Elastin fibers and collagen make up the dermal layer. These provide the skin with toughness, strength, pliability, and elasticity.
The characteristics and appearance of the skin alters with age. The epidermis becomes thinner making blemishes more visible. Sagging skin, wrinkles, and facial lines are caused because of a loss of collagen in the dermis.
Plasma skin rejuvenation and resurfacing makes use of plasma energy instead of radiofrequency or light. The plasma device delivers millisecond pulses of nitrogen-based plasma through a handpiece. An ultra-high-frequency (UHF) generator is present within the handpiece that excites inert nitrogen gas and converts it into plasma or activated ionized gas.
The plasma containing energy gets directed on the skin through a quartz nozzle tip. Heating action is produced by the delivered energy that works at the surface of the skin to remove photo-damaged epidermal cells. Collagen growth is promoted below the dermis or the skin surface. The device is used at different energy levels for achieving required results.
Variable Treatment Protocols
Plasma skin rejuvenation technique can be used at different intensity levels. You should know that every protocol improves skin pigmentation, fine lines, tone and texture. However, high energy treatments provide for enhanced skin or tissue tightening.
Results are gradually produced over time with low-energy treatments. The procedure has little or no associated downtime. The first treatment can be performed during the initial consultation. Patients can return to their regular activities right after the treatment.
Collagen Formation for Long Lasting Results
Plasma skin resurfacing produces similar results to laser resurfacing with shorter recovery periods. The procedure is different as compared to laser treatments since inert energy penetrates deep within the epidermis. This encourages collagen production that continues for several months. It makes the skin appear plumper and younger.
Result Visibility
The skin will not immediately exfoliate or shed after a plasma resurfacing treatment. However, after about 4 to 7 days the skin will begin to squamate. This allows for the outermost layer of the skin or the stratum corneum to act as a bandage. New and more youthful looking skin becomes apparent once the outer damaged skin layer is exfoliated.
Cosmetic surgeon Dr. Suzanne Quardt receives patients from Palm Springs, Palm Desert, Rancho Mirage, Beverly Hills, CA, and nearby areas for Plasma skin resurfacing and rejuvenation treatments.
Contact Board Certified Plastic Surgeon, Dr. Suzanne Quardt (Dr. Q) in Rancho Mirage, California
To learn more about the plastic surgery treatments and procedures performed by Board Certified Plastic Surgeon, Dr. Suzanne Quardt (Dr. Q) please contact us at 760-324-2660. To learn more about Dr. Q's Medical Spa please visit drqmedicalspa.com
Dr. Q receives patients from Palm Springs, Palm Desert, Rancho Mirage, Beverly Hills CA, and other Southern California areas.