Breast lift surgery with implants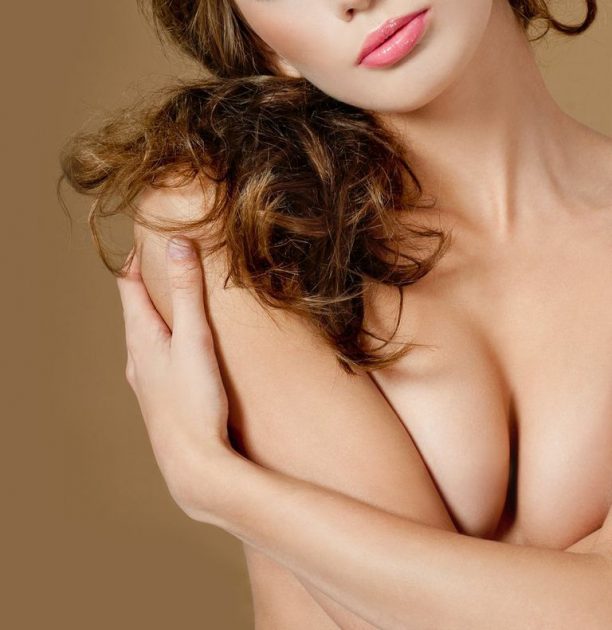 Many women wish not only to enhance their breast size, but also give a perkier and lifted appearance to their bust line. You can achieve these goals with a breast augmentation with lift cosmetic surgery. This proven combination of breast implants and breast lift techniques can be tailored to complement your figure and make you look and feel more youthful.
With a combined breast lift with breast implants surgery, you can expect to achieve the kind of results that are not possible with either procedure performed independently. During your initial consultation, your surgeon will determine whether you are a candidate for the combined procedure, and will help you make the appropriate choice.
Board certified plastic surgeon Dr. Suzanne Quardt provides breast lift with implants surgery to patients in Palm Springs, Palm Desert, Rancho Mirage, and surrounding locations.
Candidacy
Loss of breast volume as well as droopy breasts can sometimes occur at the same time, particularly after a major weight loss, childbirth and breastfeeding. The natural aging process itself may take a toll on your breast appearance, making you a candidate for breast lift with augmentation plastic surgery.
If you are seeking to address one or more of the following concerns along with increasing your breast size, you could be a good candidate for the combined procedure:
Deflated or flattened looking breasts

The breasts are asymmetrical

The areolas are stretched out disproportionately to the breast size

Nipples are pointing downwards or falling below the breast fold
Surgical Procedure
Your surgeon will help you select the right type and size of breast implants at the time of your pre-operative consultation. Your procedure may be performed using general anesthesia, and it may take about two to three hours to complete, depending on the surgical technique used.
Your surgeon will create an anchor type incision or lollipop incision to perform both breast implants placement and breast lift surgery at the same time. Through the incisions, they will create implant pockets in order to place the implants under the pectoral muscle.
Following the implant placement, your surgeon will pull the skin taut over the breasts and trim away the loose skin to create a tighter and lifted appearance of your breasts. Depending on your customized surgical plan, the surgeon may also resize or reposition the areolas to a more youthful level.
A skilled surgeon will be able to create natural looking outcomes with minimal residual scarring. You can expect to return home the same day of your surgery.
Results and Recovery
The size and shape of your breasts will progressively look better as the bruising and swelling get resolved and the breast tissue settles into a firmer position. In about six months to a year, the full results of your breast augmentation with lift surgery would be fully established and the scars would have faded to thin, white lines.
You can expect to return to your normal routine or go back to work in about 10 to 14 days after your surgery. You should continue to avoid vigorous exercises for about one month to allow the incisions to heal well. Cosmetic surgeon Dr. Suzanne Quardt receives patients from Palm Springs, Palm Desert, Rancho Mirage, and nearby areas for breast lift with implants surgery.
Contact Us to Schedule a Consultation
To learn more about the plastic surgery treatments and procedures performed by Board Certified Plastic Surgeon, Dr. Suzanne Quardt (Dr. Q) please contact us at 760-324-2660. To learn more about Dr. Q's Medical Spa please visit drqmedicalspa.com
Dr. Q receives patients from Palm Springs, Palm Desert, Rancho Mirage, and other suburbs and towns in this part of California.