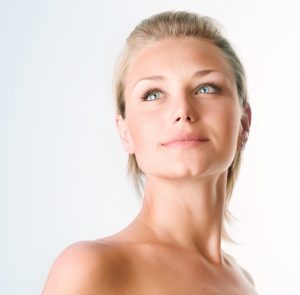 Cosmetic surgery is a life-altering procedure that will not only transform your physical appearance, but also take your self-esteem and personal confidence to the next level. Discerning patients are willing to travel out of town where necessary in order to receive the best in class care from a top surgeon.
Dr. Suzanne Quardt (Dr. Q) and her team welcome out of town patients who are seeking the very best in plastic surgery. Dr. Q's practice is equipped to provide almost all the same procedures and the same quality standards and care to out of patients as they do for local patients.
Dr. Q and her team are committed to making the treatment process very convenient and discreet for out of town patients. They will work closely with them every step of the way to help ensure they have a most satisfactory travel and surgical experience.
Board certified plastic surgeon Dr. Suzanne Quardt (Dr. Q) provides safe and proven cosmetic and reconstructive procedures to patients in Palm Springs, Palm Desert, Rancho Mirage, and surrounding locations.
Virtual Consultation
Although Dr. Q would prefer every patient to have a thorough face to face consultation prior to their procedure, it may not always be feasible for out of town patients to travel separately for their pre-operative consultation. You can choose the option of a phone and email consultation in this situation, and Dr. Q and her team will make sure your consultation is as productive as that of a local patient who has an in-person appointment.
Your patient coordinator at Dr. Quardt's office will guide you about a few pre-requisites such as completed patient forms, medical history and photographs of your areas of concern. Once you submit these to the office, Dr. Quardt will review them and discuss a customized surgical plan with you during your consultation.
Scheduling Your Surgery
Following the consultation, you can make your decision about going ahead with your plastic surgery procedure with Dr. Suzanne Quardt. If you have any questions or concerns that are still troubling you, feel free to ask again from the surgeon or her team. Once you make up your mind about the procedure, your patient coordinator will assist you to set up a surgery date that suits your schedule.
At this point, you may have to undergo some routine blood work or medical tests, depending on the type of surgery and your personal health status. Your patient coordinator will provide you detailed information about taking some pre-op precautions in order to ensure you have a safe surgery and recovery.
Travel Plans
Your patient coordinator will guide you or assist you with your transport and hotel bookings in Palm Springs. You should ideally plan to arrive in the city a day ahead of your surgery and plan to stay for approximately one week post-surgery. It is best if you can a companion travel with you on the surgery day and stay with you for at least 24 hours for post-operative support.
Hotels
Colony Palms Hotel

Le Parker Méridien

Renaissance

The Willows Historic Palm Springs Inn
Airport
Palm Springs International Airport is located in the center of the city. The airport is served by all leading US airlines with nonstop flights or with connections.
Cosmetic surgeon Dr. Suzanne Quardt (Dr. Q) receives patients from Palm Springs, Palm Desert, Rancho Mirage, and nearby areas for surgical and non-surgical procedures for the breast, face, and body.
Contact Us to Schedule a Consultation
To learn more about the plastic surgery treatments and procedures performed by Board Certified Plastic Surgeon, Dr. Suzanne Quardt (Dr. Q) please contact us at 760-324-2660. To learn more about Dr. Q's Medical Spa please visit drqmedicalspa.com
Dr. Q receives patients from Palm Springs, Palm Desert, Rancho Mirage, and other suburbs and towns in this part of California.