BAM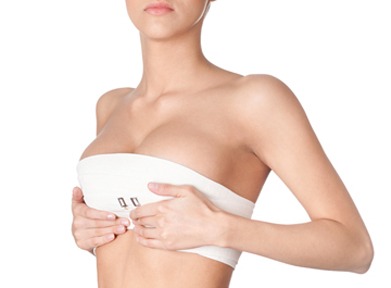 Breasts tend to lose their youthful appearance due to hormonal fluctuations, childbirth, aging, and weight changes. Breast augmentation mastopexy (BAM) is a comprehensive procedure that can address various cosmetic breast concerns.
You can restore breast volume, shape and elevation with this single procedure that combines breast lift (mastopexy) with breast implant (augmentation) surgeries. Patients are left with a comprehensive rejuvenation of their bustline and breasts.
Board certified plastic surgeon Dr. Suzanne Quardt (Dr. Q) provides breast augmentation mastopexy to patients in Palm Springs, Palm Desert, Rancho Mirage, Beverly Hills, CA, and surrounding locations.
BAM Procedure Advantages
Breast augmentation mastopexy cosmetic surgery procedure has several benefits. Few of the more notable ones include:
Removal of excess skin
Placement of silicone or saline breast implants
Repositioning and/or reshaping of the nipples
Enhancement of breast symmetry
Reshaping of the breast tissue and skin
Lifting the breasts to reduce sagginess
Eliminating elongated breast shape
Enhancement of breast proportions
How is the Procedure Performed?
Your surgeon will place you under general anesthesia before creating incisions on your breasts. This will be made in pre-determined locations as per the customized surgery plan. Incisions are usually made around the nipple-areola complex. Another vertical incision will be made from the bottom of the areola to the breast crease.
Breast implants are usually placed under the pectoral muscles after creating a pocket to accommodate them. The surgeon will use the same incisions to trim away excess breast skin. They will bring the breast tissue together for more lifted and firmer breasts. The procedure is performed as an outpatient surgery and is usually completed in two hours.
BAM Recovery and Results
It takes 1 – 2 weeks for patients to return to their normal work routine and daily chores after the plastic surgery. It is important that you stay away from performing strenuous tasks or exercising for at least a month. Swelling may take some time to reduce. However, bruising will largely resolve within 14 days.
You should notice visible improvements in the shape and size of your breasts as soon as the bandages are removed. However, it will take a few months for full results to manifest.
Optional Procedures
Breast augmentation mastopexy is often performed in conjunction with a tummy tuck surgery. This is true for women that are bothered by weak muscle tone and loose abdominal skin in the waist region.
Your surgeon may recommend undergoing liposuction as well to remove excess fat pockets from thighs, upper arms and buttocks. Many women get breast augmentation mastopexy as part of a mommy makeover. This allows them to regain their pre-pregnancy figure.
Benefits of a Combined Procedure
The largest benefit of choosing a combined breast surgery procedure is that you need to be placed under general anesthesia only once. You can enjoy dramatic improvements in terms of your breast shape, size, and position in a single surgery. You don't need to go through multiple post-operative recovery period or downtime.
Cosmetic surgeon Dr. Suzanne Quardt receives patients from Palm Springs, Palm Desert, Rancho Mirage, Beverly Hills, CA, and nearby areas for breast augmentation mastopexy.
Read more about post surgery massage for MLD.
Schedule a Consultation with California Board Certified Plastic Surgeon, Dr. Q
To learn more about the plastic surgery treatments and procedures performed by Board Certified Plastic Surgeon, Dr. Suzanne Quardt (Dr. Q) please contact us at 760-324-2660. To learn more about Dr. Q's Medical Spa please visit drqmedicalspa.com
Dr. Q receives patients from Palm Springs, Palm Desert, Rancho Mirage, Beverly Hills CA, and other Southern California areas.