Skin Resurfacing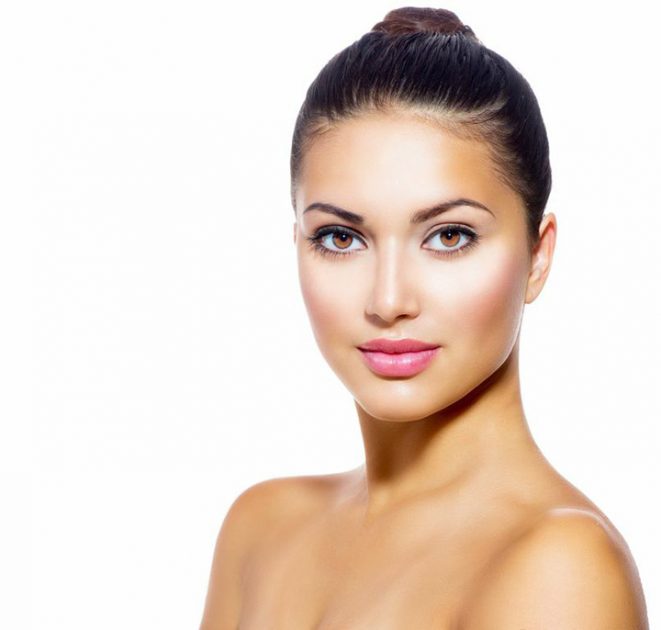 Laser resurfacing treatment is a popular procedure for reducing facial fine lines and wrinkles. It can also help target irregularities, like acne scars or blemishes. The technique involves directing concentrated, short pulsating light beams at the target area. Your laser expert will remove outermost layers of the skin one at a time over the skin irregularity.
Laser skin resurfacing is also called laser peel, lasabrasion, and laser vaporization. Dr. Q Medical Spa, led by board certified plastic surgeon Dr. Suzanne Quardt (Dr. Q), provides laser skin resurfacing treatments to patients in Palm Springs, Palm Desert, Rancho Mirage, and surrounding communities.
Candidacy for Laser Skin Resurfacing
You may be a suitable candidate for this procedure if you have wrinkles or fine lines around the mouth, eyes, or forehead. People with shallow scars, such as acne scars also make good candidates when they are unresponsive to facelift.
You may not be an ideal candidate if you have very dark skin or acne. The technique cannot fade away stretch marks either. It's critical that you discuss the procedure and its abilities with your doctor.
How Does It Work?
Carbon dioxide (CO2) and erbium lasers are the two most commonly used laser types in med spa based skin resurfacing. These lasers vaporize damaged skin cells at the surface level.
CO2 Laser Resurfacing
This laser type has been around for decades and is used for treating various skin problems, including warts, scars, wrinkles, and other conditions. Fractionate CO2 is the newest version of this laser resurfacing, which makes use of ultrapulse or very short pulsated light to remove extremely thin layers of the skin. There is minimal heat damage and your skin will recover within 2 weeks.
Erbium Laser Resurfacing
This is helpful in removing wrinkles and deep lines on the hands, face, chest or neck. There is minimal burning in the surrounding tissue which reduces the recovery period to 1 week. Patients experience fewer side effects (redness, bruising, and swelling) with erbium laser treatment.
Laser Skin Resurfacing Procedure
Laser skin resurfacing treatment is an outpatient procedure. Your doctor may decide to treat your entire face or target individual fine lines, wrinkles, or scars around the mouth, eyes, forehead, and other areas. The doctor will use a local anesthetic to numb the area before working on it. For extensive treatments, your doctor may also offer a sedative.
It takes about 30 – 45 minutes for the procedure if only parts of the face are being treated. Full-face treatment may take up to 2 hours. The doctor will bandage the targeted area following the procedure. You will be required to clean the treated area 4 – 5 times a day.
Your medical spa laser treatment provider will give you an ointment which you would be required to apply. This is usually petroleum jelly to prevent any scab from forming. Wound care is vital since it helps in preventing scab formation.
It may take anywhere from 10 – 21 days for the area to heal completely. Dr. Q Med Spa receives patients from Palm Springs, Palm Desert, Rancho Mirage, and nearby areas for advanced laser skin resurfacing treatments.
Schedule a Consultation with California Board Certified Plastic Surgeon, Dr. Q
To learn more about the plastic surgery treatments and procedures performed by Board Certified Plastic Surgeon, Dr. Suzanne Quardt (Dr. Q) please contact us at 760-324-2660. To learn more about Dr. Q's Medical Spa please visit drqmedicalspa.com
Dr. Q receives patients from Palm Springs, Palm Desert, Rancho Mirage, Beverly Hills CA, and other Southern California areas.