Dermabrasion procedure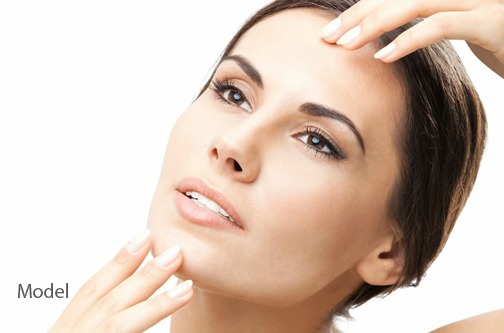 Dermabrasion is a time-tested cosmetic procedure to renew and revitalize your facial skin. The procedure is more intensive compared to microdermabrasion, and it will involve some advance preparation as well as post-operative recovery. During your initial consultation, your surgeon will discuss with you the steps involved in the dermabrasion procedure.
Once you have a clear idea of what the procedure entails, you will know what to expect and will feel more confident about your decision. Board certified plastic surgeon Dr. Suzanne Quardt (Dr. Q) provides dermabrasion treatment to patients in Palm Springs, Palm Desert, Rancho Mirage, Beverly Hills, CA, and surrounding locations.
Consultation
The starting point in your dermabrasion procedure will be your initial consultation with your cosmetic surgeon. At this time, you should ask questions about the procedure, evaluate other treatment options, and make the best decision. Your surgeon will determine whether you are a suitable candidate for this procedure, and will create a custom treatment plan according to your unique needs.
Preparation
Although dermabrasion will not require any elaboration advance preparation, you should protect your skin from sun exposure in the days and weeks leading to your procedure. Avoid any other treatments such as shaving, waxing, chemical peels or laser in the affected areas so that your skin is ready for dermabrasion. Keep your facial skin thoroughly cleansed and moisturized in the days prior to your treatment.
Procedure
Your plastic surgeon will perform dermabrasion as an outpatient procedure at their office. In most cases, this procedure will not require general anesthesia, but mild sedation may sometimes be used along with local anesthesia. At first, your provider will meticulously cleanse the targeted area of your skin and mark the boundaries where the treatment must be performed.
In the second step, the provider will administer a local anesthetic such as lidocaine to numb the skin. This will ensure that you remain comfortable throughout the treatment process. Depending on your skin condition, your provider may temporarily harden your skin using a cryogenic spray or another freezing process, or simply placing ice packs over the skin for up to half an hour.
Once the anesthesia has been induced and the skin is prepared, your provider will apply the rotating fraise or burr to the affected areas of your skin. The top skin layers will be removed very delicately – one layer at a time. Gauze may be applied to control the bleeding, which will be immediately followed by an ointment application or a clean dressing.
Ointment and dressing will help ensure that scab formation is avoided, and the healing can occur without any scarring. Small areas of your skin will be treated one at a time.
Post-op Recovery
Healing time will depend on the extent of surface area treated, and how deeply the skin has been abraded. Your surgeon may prescribe mild pain medications to keep you comfortable in the first few days.
You will need to wear sunscreen for several months after the treatment and use hypoallergenic makeup in the first few weeks to match your natural skin tone. Cosmetic surgeon Dr. Suzanne Quardt (Dr. Q) receives patients from Palm Springs, Palm Desert, Rancho Mirage, Beverly Hills, CA, and nearby areas for dermabrasion.
Schedule a Consultation with California Board Certified Plastic Surgeon, Dr. Q
To learn more about the plastic surgery treatments and procedures performed by Board Certified Plastic Surgeon, Dr. Suzanne Quardt (Dr. Q) please contact us at 760-324-2660. To learn more about Dr. Q's Medical Spa please visit drqmedicalspa.com
Dr. Q receives patients from Palm Springs, Palm Desert, Rancho Mirage, CA, and other suburbs and towns in this part of California.