Consultation for Dermabrasion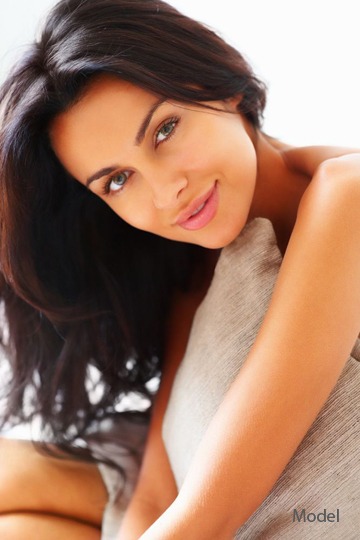 Your initial consultation with your cosmetic surgeon is a key starting point when you are considering a dermabrasion treatment. You should proactively participate in this consultation, and address all the concerns you may have about the treatment, its potential risks and downsides, costs, and aesthetic benefits.
A committed surgeon will transparently answer all your questions, and help you make a well-considered choice. Board certified plastic surgeon Dr. Suzanne Quardt (Dr. Q) provides dermabrasion treatment to patients in Palm Springs, Palm Desert, Rancho Mirage, Beverly Hills, CA, and surrounding communities.
Educating You about Your Treatment Options
During the consultation, your surgeon will inform and education you about all aspects of dermabrasion as well as any alternative treatment options. They will carefully determine your candidacy for this procedure, and based on your skin renewal needs and personal goals, will advise you the right options for you.
At this time, you should ask your surgeon where the procedure will be performed (whether at the surgeon's office, medical spa, or a surgical room). You should also seek their opinion about whether general or local anesthesia would be more appropriate for your dermabrasion treatment.
Discuss the costs, benefits and risks involved in the procedure so that you can make a judicious decision. Carefully analyze and compare the dermabrasion treatment against other cosmetic surgery and non-surgical facial rejuvenation options.
Treatment Planning
You r surgeon will first determine your candidacy by examining your skin condition, skin type and evaluating your cosmetic needs and goals. They may want to review your medical history and ask a few questions related to any skin allergies or skin care treatments received in the past. Based on all this information, your surgeon will create a customized treatment plan for dermabrasion.
At this stage, the surgeon will also guide you about pre-treatment preparatory steps you may have to take regarding your skin care, medications, and other precautions. They will inform you how much time you will require for post-op recovery, and how to ensure a smooth and comfortable recovery.
Images and Testimonials
If you are uncertain about your decision to undergo dermabrasion, or you want to feel more confident about your surgeon's skills, you should request them to provide you with dermabrasion before and after photos of their past patients. This will give you a fair idea of how far your skin can benefit from this treatment, and whether it meets your cosmetic goals and expectations.
You may ask your surgeon to provide you testimonials of some of their past patients. From these testimonials, you have a clear insight into how has been the treatment experience of other patients with the surgeon. You may request the surgeon to provide you a brief office tour so that you can familiarize yourself with their practice and staff.
It is best to carry a list of questions you want to ask during your consultation, so that you don't forget or miss any of the pertinent issues you want to discuss with the treatment provider. Cosmetic surgeon Dr. Suzanne Quardt (Dr. Q) receives patients from Palm Springs, Palm Desert, Rancho Mirage, Beverly Hills, CA, and nearby areas for dermabrasion.
Schedule a Consultation with California Board Certified Plastic Surgeon, Dr. Q
To learn more about the plastic surgery treatments and procedures performed by Board Certified Plastic Surgeon, Dr. Suzanne Quardt (Dr. Q) please contact us at 760-324-2660. To learn more about Dr. Q's Medical Spa please visit drqmedicalspa.com
Dr. Q receives patients from Palm Springs, Palm Desert, Rancho Mirage, CA, and other suburbs and towns in this part of California.