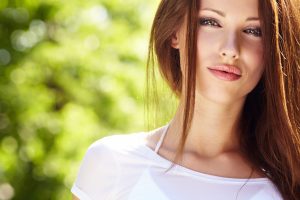 Chemical peels refer to minimally invasive skin rejuvenation treatments that have become increasingly sought-after due to their proven ability to correct problematic skin issues (such as rough/uneven skin tone, acne, hyperpigmentation, melasma, acne scarring) with the applications of chemical solutions that have been carefully formulated.
Chemical peels exfoliate and strip away compromised discolored skin cells on the uppermost skin layer (epidermis) to reveal dazzling, bright, and evenly balanced skin. Board certified plastic surgeon Dr. Suzanne Quardt (Dr. Q) provides advanced skin care treatments to patients in Palm Springs, Palm Desert, Rancho Mirage, and surrounding communities.
Mesoesthetics Chemical Peels
Mesoestetics is a reputable medical aesthetics company offering a wide range of chemical peel formulations for patients experiencing any number of undesirable skin issues. The chemical peel formula can be adjusted to suit the particular skincare needs of the patient. Many peels are so gentle that no downtime is necessary after the treatment:
Mesopeel Azelan
The Azelan peel is a perfect blend of exfoliating acids to improve the state of oily, acne-prone, and/or acneic skin types. In addition, this peel helps minimize rosacea and post-inflammatory hyperpigmentation while enhancing the healing of blemishes.
Mesopeel Jessner
The modified Jessner solution is ideal for the treatment of sun-damaged skin and mild hyperpigmentation (skin darkening) and/or hypopigmentation (skin lightening). This peel can effectively restore the skin's dazzling glow.
Glycolic Peel
For patients who want to improve mild photodamage and soften the appearance of wrinkles and fine lines, a single acid glycolic peel may be an effective solution. This peel promotes the production of collagen and elastin, which are the two ingredients necessary for the restoration and maintenance of youthful, taut, and healthy skin.
Mandelic Peel
Single acid mandelic peels are an excellent solution for the gentle treatment of combination skin conditions (such as mild flare-ups, early signs of aging, pore congestion, and mild pigmentation aberrations).
Mesopeel TCA 35 Percent
This innovative chemical peel is formulated with trichloroacetic acid (TCA). It is an appropriate peel for patients who require a more robust treatment than a superficial peel can offer but do not want the costs and recovery period associated with deeper peels.
The TCA softens and resurfaces the skin, and has been shown to be an effective treatment for medium to deep wrinkles, severe photodamage, seborrhea, and actinic keratosis, and/or mild to moderate acne.
Mesopeel 'Soft' TCA 15 Percent
This peel is a milder formulation of the traditional TCA 35 percent peel. This "soft" peel enhances the skin's luminosity and texture. It is a milder option for younger patients or those who seek treatment for fine lines and wrinkles, seborrhea keratosis, mild photodamage, and mild acne.
Lactic Peel
These hydrating peels are optimized to treat mature, sensitive, and dry skin types. Lactic peels soften wrinkles and fine lines as well as promote the production of fresh collagen and elastin.
Mesopeel Piruvex
The Piruvex peel refers to a natural acid peel that goes deep into the skin to encourage the production of collagen and elastin. This peel is suitable for patients with actinic and seborrhea keratosis, hyperpigmentation (skin darkening), moderate photodamage, and/or wrinkles and fine lines.
Cosmetic surgeon Dr. Suzanne Quardt (Dr. Q) receives patients from Palm Springs, Palm Desert, Rancho Mirage, and nearby areas for proven and innovative skin care solutions.
To learn more about the plastic surgery treatments and procedures performed by Board Certified Plastic Surgeon, Dr. Suzanne Quardt (Dr. Q) please contact us at 760-324-2660. To learn more about Dr. Q's Medical Spa please visit drqmedicalspa.com
Dr. Q receives patients from Palm Springs, Palm Desert, Rancho Mirage, and other suburbs and towns in this part of California.