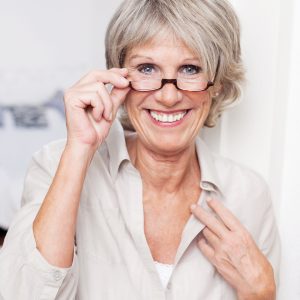 Skin darkening, or hyperpigmentation, occurs due to an abnormal increase in melanin production. Melanin is a natural substance that gives the skin its color or pigment.
In case melanin levels are elevated, pigmentation changes develop that cause the skin to become darker, creating a blotchy, uneven appearance that can adversely affect the youthfully-even tone of the skin.
While hyperpigmentation is usually linked to genetics, external factors, such as medications/drugs, acne, and sun exposure, can also contribute to and worsen skin discoloration.
Board certified plastic surgeon Dr. Suzanne Quardt (Dr. Q) provides advanced skin care treatments to patients in Palm Springs, Palm Desert, Rancho Mirage, and surrounding locations.
Hyperpigmentation Appearance
Hyperpigmentation can manifest in the following ways:
Vascular Dyschromia

: Redness due to sun exposure

Nevus

: Birthmark

Stain

: Brown or wine-colored skin discoloration

Solar Lentigines

: Sunspots and freckles

Chloasma

: Liver spots

Melasma: Asymmetrical patches of brown skin and/or dark spots, often caused by hormonal changes (such as pregnancy, menopause) and mainly located on the forehead, upper lip, nose, and cheeks

Tan

: Darkened skin occurring for the excess production of melanin linked to UV radiation due to sun exposure

Pigmented Lesions

: Brown or black spots on the skin, such as moles
Treatments for Hyperpigmentation
Board certified plastic surgeon Dr. Suzanne Quardt (Dr. Q) at Dr. Q Plastic Surgery provides patients with a wide range of innovative treatment options for conditions such as hyperpigmentation. These non-invasive solutions address the underlying reasons for hyperpigmentation, enabling patients to accomplish tauter, smoother skin:
IPL Photofacial
Ideally, intense pulsed light (IPL) photo facials are suitable for patients with dyschromia. This skin condition is characterized by abnormal changes of pigment (color) on the skin, such as hyperpigmentation (melasma/dark patches on the skin) and hypopigmentation (vitiligo/light patches on the skin).
Chemical Peel (Chemexfoliation, Derma Peeling)
This treatment involves the meticulous application of chemical solutions to the skin to exfoliate and strip away the compromised, discolored uppermost layer of the skin (epidermis). This reveals brighter, smoother skin which has a more even texture, tone, and color.
Medical Grade Skincare Products
Dr. Q Plastic Surgery provides various robust, pharmaceutical-grade at-home skincare products from eminent industry leaders such as mybody, VisãoMD, and SkinMedica.
These powerful products are formulated with a proven balance of patented active components to address pigmentation aberrations while smoothing, toning, and rejuvenating the skin.
SkinMedica
The SkinMedica line is backed by over two decades of independent lab testing and cutting-edge clinical research. SkinMedica been a leader in the medical cosmetics industry due to its creative selection of innovative skincare products that have consistently shown to rejuvenate and heal the skin from inside while restoring a rejuvenated, youthful appearance.
TNS Recovery Complex
TNS Recovery Complex is, without doubt, one of SkinMedica's top-selling products. This product consistently offers potent skin-rejuvenating, skin-smoothing, and wrinkle-reducing improvements.
Mybody
Mybody offers a proven balance of top-quality ingredients. The products are specifically designed to target and treat problematic skin concerns (such as acne, dry/rough skin, pigmentation issues, wrinkles, discoloration aging skin) while improving the texture, tone, radiance, and clarity of the skin.
BioCorneum+
BioCorneum+ is marketed exclusively to surgeons and dermatologists. This innovative silicone scar treatment contains SPF 30 sunscreen to prevent the formation of scars. At the same time, it significantly softens the appearance of pre-existing scars.
Cosmetic surgeon Dr. Suzanne Quardt (Dr. Q) receives patients from Palm Springs, Palm Desert, Rancho Mirage, and nearby areas for proven and innovative skin care solutions.
To learn more about the plastic surgery treatments and procedures performed by Board Certified Plastic Surgeon, Dr. Suzanne Quardt (Dr. Q) please contact us at 760-324-2660. To learn more about Dr. Q's Medical Spa please visit drqmedicalspa.com
Dr. Q receives patients from Palm Springs, Palm Desert, Rancho Mirage, and other suburbs and towns in this part of California.