MTF Breast Augmentation Sensation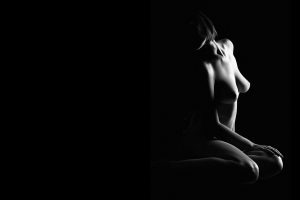 MTF breast augmentation cosmetic surgery aims to create a more-feminine looking chest area. The surgeon can enhance the shape and size of the patient's chest by inserting saline or silicone breast implants.
It is certainly easy to get caught up in the cosmetic changes that result from breast enhancement, but it is vital to understand that breast augmentation may also create sensation changes in the chest area.
To achieve a high rate of satisfaction, it is important for patients to have reasonable expectations. Before the surgery, it is vital for the patient to comprehend the complete scope of their procedure, including the associated risks and advantages. The surgeon will explain these aspects in detail during the initial consultation.
Board certified plastic surgeon Dr. Suzanne Quardt (Dr. Q) provides MTF transgender breast augmentation to patients in Palm Springs, Palm Desert, Rancho Mirage, and surrounding locations.
MTF Breast Augmentation Recovery: What to Expect
Breast augmentation is a major surgical procedure, which means that it will take time for the patient's body to heal and recover.
Most patients need a minimum of one week of rest prior to returning to work and other low impact activities after the surgery. Patients should refrain from performing vigorous physical activities for nearly six weeks or until their surgeon allows them to perform such tasks.
Inflammation, bruising, and some physical discomfort commonly occurs during the early stages of recovery and may impact breast sensation. But these effects will slowly resolve over the course of a few weeks.
After the nerves have healed completely, the sensation in most patients' breasts should return to normal.
Numbness or Loss of Feeling
In the weeks after breast augmentation plastic surgery, patients normally experience changes in sensation or numbness. These changes are only temporary for a majority of patients, but in some cases, it may last for up two years.
But it is possible that the nipples or lower breast tissue will permanently lose sensation, either fully or partially, after breast augmentation.
The risk of permanent numbness in the nipple is around 15 percent nationally. In case the patient feels that the permanent loss of sensation in their nipples would cause them to regret their decision to undergo breast augmentation, they should reconsider their decision to undergo this procedure.
In addition, it is also possible to experience the opposite side-effect, amplified nipple sensation, after breast augmentation. This somewhat uncomfortable side effect of this procedure is almost always temporary and often resolves by itself within a few weeks.
Bruising and Inflammation
Almost every patient experiences bruising and swelling after breast augmentation surgery. It is the body's natural reaction to surgical trauma. The level of bruising and inflammation will depend on the body's natural healing response. The bruising and inflammation will usually peak within 48 hours of surgery for a majority of patients.
Most bruising will resolve within seven to ten days. However, some mild bruising will remain for up to a month. In general, 80 percent of post-op inflammation will subside within three weeks, and the remaining 20 percent will slowly resolve over the course of several weeks to months.
Sexual Satisfaction after Breast Augmentation
MTF breast augmentation can do more than change a patient's physical appearance. It can also create positive changes in their body confidence and self-esteem.
After the surgery, a majority of patients state that they feel more comfortable in their own skin and consequently report enhanced sexual satisfaction.
Patients must understand that their body needs time to rest and heal after surgery, which means that sexual activity (and most forms of intimacy), similar to all physical activity, should not be undertaken for at least six weeks. The surgeon will offer the patient-specific post-op guidelines to follow during their recovery.
Cosmetic surgeon Dr. Suzanne Quardt (Dr. Q) receives patients from Palm Springs, Palm Desert, Rancho Mirage, and nearby areas for MTF breast augmentation.
To learn more about the plastic surgery treatments and procedures performed by Board Certified Plastic Surgeon, Dr. Suzanne Quardt (Dr. Q) please contact us at 760-324-2660. To learn more about Dr. Q's Medical Spa please visit drqmedicalspa.com
Dr. Q receives patients from Palm Springs, Palm Desert, Rancho Mirage, and other suburbs and towns in this part of California.