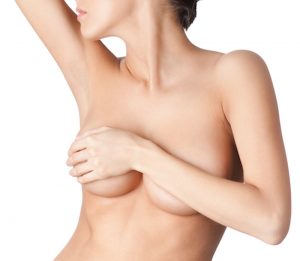 Breast implant removal is a cosmetic surgery procedure designed to reverse the effects of your primary breast augmentation. As an independent procedure, the surgery will only remove your existing implants and restore your natural breast appearance.
But in most cases, breast implant removal may be accompanied by a replacement with new implants or a breast lift surgery to ensure your natural breasts are firmer and youthful looking.
Board certified plastic surgeon Dr. Suzanne Quardt (Dr. Q) provides safe and proven cosmetic and reconstructive procedures to patients in Palm Springs, Palm Desert, Rancho Mirage, and surrounding communities.
Implant Removal after Rupture
In a small number of cases, breast implants may rupture or develop capsular contracture at some point of time after your primary breast augmentation plastic surgery. These are medical complications, which will necessitate the removal or replacement of implants. In any case, even from a cosmetic perspective, it will be usually necessary to remove or replace the implants following these complications.
If your saline implants rupture, the saline will leak out quickly (without causing any harm to your body). The implant will deflate, and the change will visibly show on the outside. If you choose only breast implant removal after this occurrence, it will involve only a small scar to remove the deflated implant along with the scar tissue.
If a rupture occurs in your silicone implants, you may only come to know about it during a routine MRI exam. The implant removal or replacement surgery will have to be performed to ensure that the silicone gel does not move out of the implant shell to other parts of your body.
Implant Removal after Capsular Contracture
Researchers are not conclusive about why capsular contracture occurs in some cases after breast augmentation. If this happens, the scar tissue that surrounds your implant will start hardening, and may cause pain and tightness in the chest.
Your surgeon may decide to remove your implants using a total capsulectomy, partial capsulectomy or en bloc capsulectomy technique. In total capsulectomy, the surgeon will remove the implant as well as the entire scar tissue separately. In partial capsulectomy, they may not remove the complete capsular tissue if it not medically necessary or viable.
En bloc capsulectomy may be performed in a few cases where a silicone implant is involved, and the surgeon finds it viable to perform this technique. In this case, the implant will be left intact inside the breast capsule, and the entire capsule will be removed as a single unit.
Breast Implant Removal with Lift
If the surgeon finds that your breast skin has become saggy over the years because of the implants, they may recommend breast implant removal along with an additional procedure called breast lift. This may be required if you decide against implant replacement.
With a breast lift, your surgeon will remove the excess skin and reposition your breast tissue and areolas to restore a firmer and more natural looking breast appearance.
Cosmetic surgeon Dr. Suzanne Quardt (Dr. Q) receives patients from Palm Springs, Palm Desert, Rancho Mirage, and nearby areas for surgical and non-surgical procedures for the breast, body, and face.
To learn more about the plastic surgery treatments and procedures performed by Board Certified Plastic Surgeon, Dr. Suzanne Quardt (Dr. Q) please contact us at 760-324-2660. To learn more about Dr. Q's Medical Spa please visit drqmedicalspa.com
Dr. Q receives patients from Palm Springs, Palm Desert, Rancho Mirage, and other suburbs and towns in this part of Califo