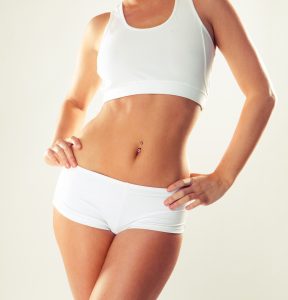 The mommy makeover surgeon will inform the patient on various aspects of the procedure during the pre-op consultation to enable her to make a well-considered decision.
To help the patient understand the effectiveness of the mommy makeover cosmetic surgery, the surgeon may also show the patient a few before and after mommy makeover images at the time of the initial consultation.
Devoted board certified plastic surgeon Dr. Suzanne Quardt (Dr. Q) provides mommy makeover to patients in Palm Springs, Palm Desert, Rancho Mirage, and surrounding communities in this region of the US.
What are Mommy Makeover Before and After Photos?
Mommy makeover 'before and after images' refer to a pair or group of pictures of previous patients who have been able to achieve good outcomes from this procedure. The 'after' images are taken at a time when the post-operative inflammation and bruising have been resolved, and full outcomes of the mommy makeover procedure are visible.
The surgeon will obtain these images with the patient's consent and show them to new patients discreetly. As per the standard norm, the identity of the patient will be kept undisclosed. The purpose of sharing these images with a new patient is to help her develop realistic expectations from a mommy makeover plastic surgery.
Adding Words along with Pictures
Some patients may find it more beneficial if these pictures are presented along with descriptive text explaining the procedure, why it was undertaken, and how it addressed the patient's concerns.
These succinct descriptions enable the new patient to understand a previous patient's mommy makeover journey. While new patients connect better with pictures, accompanying stories enable them to recall facts more accurately.
Sharing Your Photos
Surgeons may share mommy makeover before and after images in the following ways to raise awareness on the advantages of the procedure:
Website Galleries: Create a 'Before and After' gallery on the practice website. This site is fully transparent. Any patient can see these pictures and contemplate their future. A patient can have these thoughts from a fast food restaurant in a mall or while sitting at their kitchen table in their own home. Anywhere someone can obtain Internet access these salient images can be seen.
Portfolios: Develop an image portfolio to showcase to patients seeking the same procedure.
Blog Posts: Pictures are a natural element in a blog post offering visual evidence of the actual outcomes.
Social Media: Photographs are a vital optimization tool for social media posts. However, remember to exercise discretion on a public platform.
The surgeon can create a detailed 'before and after' gallery as an educational and promotional channel for their practice. It can showcase the surgeon's expertise and skills while informing prospective patients about innovative plastic surgery procedures such as a mommy makeover.
Digital Images on Instagram
The plastic surgeon may share digital versions of the mommy makeover 'before and after' images on their site and display them on Instagram as well. Prospective patients can view these images online before deciding to set-up a personal consultation with the surgeon which has already been mentioned.
Transparency
Dr. Q practices full disclosure and she does not anyone contemplating anything in regards to her procedures unless the fully understand the aspects of this surgery.
Digital technology is amazing and this website verifies that. The clarity is fantastic which means that anyone can almost predict the future since they can apply what they see on screen to their own bodies. This makes it that much more easier to either walk away or sign on the dotted line.
Slideshows are a compelling way to present before and after images. The surgeon can inform patients of the mommy makeover procedure by using Instagram Stories and other innovative features. The surgeon or their marketing team can develop an Instagram account with a mommy makeover theme to achieve this goal.
Compassionate cosmetic surgeon Dr. Q receives patients from Palm Springs, Palm Desert, Rancho Mirage, and nearby areas for mommy makeover surgery.
To learn more about the plastic surgery treatments and procedures performed by Dr. Suzanne Quardt (Dr. Q) please contact us at 760-324-2660. To learn more about Dr. Q's Medical Spa please visit drqmedicalspa.com