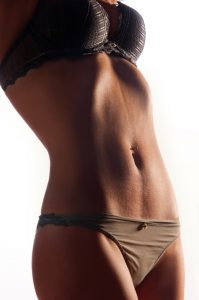 A woman should choose a major cosmetic surgery procedure such as mommy makeover only after careful deliberation. During the pre-op consultation with the surgeon, she will have an opportunity to ask questions and clarify any doubts or concerns she may have.
Cordial board certified plastic surgeon Dr. Suzanne Quardt (Dr. Q) provides mommy makeover to patients in Palm Springs, Palm Desert, Rancho Mirage, and surrounding locations.
Is a Mommy Makeover Right for Me?
You are likely an ideal candidate for the cosmetic procedures typically included in a mommy makeover if you have been successful in losing weight after your pregnancy, but have been unable to resolve stubborn fatty deposits and loose skin.
Which Procedure Should I Undergo First?
Many surgeons prefer to combine multiple surgeries at one time. Therefore, if you require breast augmentation as well as abdominoplasty, they will recommend receiving both these surgeries simultaneously. Other surgeons may recommend undergoing two or more separate surgeries because of health reasons or personal preferences.
Can I Undergo a Mommy Makeover if I intend to Lose Weight?
If you intend to lose only a few pounds, you can undergo a mommy makeover plastic surgery now. However, if you are considering significant weight loss, you should postpone your mommy makeover plans. Dramatic weight loss can lead to sagging skin and muscles that can be made tighter during your treatment.
What if I Get Pregnant Again?
You should wait to receive a mommy makeover procedure if you plan to get pregnant in the future. Pregnancy and nursing can re-stretch the skin and compromise the outcomes of your procedure.
But if you have an unplanned pregnancy, your earlier mommy makeover procedure will not adversely impact your health or your baby's well-being. Furthermore, it will not make delivery more challenging.
Will I have Drainage Pipes? How long will I have them?
The surgeon may place drainage tubes right beneath your skin depending on their preferences and your procedures. These tubes will need to be changed and cleaned routinely after a specific amount of fluid collects inside. In general, the tubes will remain in place for nearly one week. You will need to visit your surgeon to have them removed.
Will I have to wear a Compression Garment?
After the surgery, most surgeons will ask you to wear bandages or compression garments. These provide support to the treated sites and help make moving around more comfortable. Compression garments can also help prevent the accumulation of fluid and enable your skin to adhere to the newly re-contoured muscles.
Will a Mommy Makeover impact my Menstrual Cycle?
Your periods may be irregular for the first few months after your Mommy Makeover. Anesthesia and surgery usually cause the menstrual cycle to be late by a day or two. But this procedure should not lead to any chronic or long-term irregularity.
Questions related to the Plastic Surgeon's Credentials
Do you have board certification in plastic surgery? If yes, which board has certified you?

What is the extent of your surgical training and experience in this area?

Have you performed mommy makeover procedures previously? What is your rate of success for these procedures?

In case I am unhappy with my mommy makeover outcomes, will I be able to receive revision surgery from you?
Experienced cosmetic surgeon Dr. Q receives patients from Palm Springs, Palm Desert, Rancho Mirage, and nearby areas for mommy makeover.
To learn more about the plastic surgery treatments and procedures performed by Dr. Suzanne Quardt (Dr. Q) please contact us at 760-324-2660. To learn more about Dr. Q's Medical Spa please visit drqmedicalspa.com