Vein Laser Treatment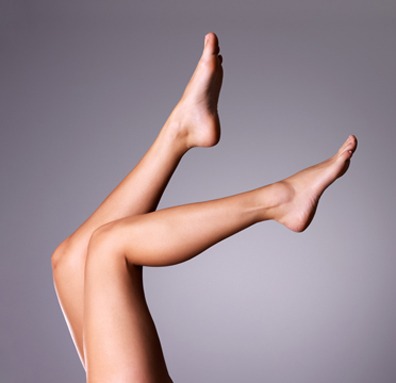 Spider or varicose vein removal used to be painful, invasive, and not really effective. Laser technology advancements have revolutionized vein removal by making the process more efficient, more precise, and less invasive. Laser therapies for vein removal should only be provided by a highly trained and experienced laser treatment provider.
Board certified plastic surgeon Dr. Suzanne Quardt (Dr. Q) provides safe and proven laser skin treatments to patients in Palm Springs, Palm Desert, Rancho Mirage, Beverly Hills, CA, and surrounding locations.
Vein Removal by Laser Therapy
The laser vein removal expert will focus targeted light flashes on your spider and varicose veins. The diseased vein will be compelled to form scar tissue with precise and concentrated heat energy generation. This will close the targeted vein and cut off its blood supply. Eventually, the vein will collapse and die.
Surrounding veins will take over natural and healthy blood flow. Your metabolic process will eliminate the closed spider or varicose vein from the body.
Superficial Laser Treatment
Superficial or mild laser therapy is recommended for eliminating tiny spider or varicose veins in sensitive areas, like the face. You can improve your skin appearance by removing noticeable veins. The treatment will target the top skin layers to reduce the appearance of spider veins. You may need multiple treatment sessions to achieve desired results.
Sometimes, the treatment provider may decide to target the larger feeder vein that is responsible for causing poor blood flow in your facial veins. This will be done prior to performing mild laser vein therapy. Feeder veins require stronger laser beams. Your treatment provider may also use sclerotherapy or another injectable treatment to target the larger vein.
Endovenous Laser Therapy
Endovenous laser treatment is usually recommended by treatment providers when you want to target large sized varicose veins in your legs. The procedure will completely eliminate these veins through the delivery of laser fiber. A very slim catheter will be used by the laser technician to deliver laser beams directly into the vein.
Endovenous laser treatment is still less invasive or painful as compared to traditional methods of removing varicose veins. This includes methods involving vein litigation or stripping. The treatment also offers faster recovery with minimal downtime. The laser vein expert will offer a mild sedative or local anesthesia to minimize your discomfort during the procedure.
Effectiveness of Laser Vein Removal Treatment
Laser vein removal therapy for treating small varicose veins and spider veins has emerged as one of the safest and most effective options in recent years. Success rate is said to be as high as 95% for targeting spider and varicose veins with this treatment.
However, the key to this treatment is to choose a reputed and experienced provider. You need to make sure the med spa has the right laser technology that can help you attain predictable and safe outcomes. Some veins can be addressed in just 1 – 2 treatments while others may require multiple intensive laser treatment sessions.
Cosmetic surgeon Dr. Suzanne Quardt receives patients from Palm Springs, Palm Desert, Rancho Mirage, Beverly Hills, CA, and nearby areas for advanced laser skin care procedures.
Schedule a Consultation with California Board Certified Plastic Surgeon, Dr. Q
To learn more about the plastic surgery treatments and procedures performed by Board Certified Plastic Surgeon, Dr. Suzanne Quardt (Dr. Q) please contact us at 760-324-2660. To learn more about Dr. Q's Medical Spa please visit drqmedicalspa.com
Dr. Q receives patients from Palm Springs, Palm Desert, Rancho Mirage, Beverly Hills CA, and other Southern California areas.