Male to Female (MTF) Surgery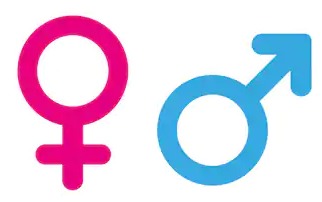 Non-binary transgender people or transwomen wishing to acquire a more feminine looking body shape through surgical intervention can consider MTF breast reconstruction. This surgical solution makes use of silicone and saline implants to enhance the shape and size of the chest.
This is a chest reconstructive surgery performed on people looking to alter the shape, size and overall appearance of their chest. MTF is usually performed on people with a masculine looking chest desiring a feminine appearance. The opposite of Male-to-female (MTF) or male-to-nonbinary (MTN) top surgery is female-to-nonbinary (FTN) top surgery or female-to-male (FTM).
FTM involves removal of breast tissue and chest contouring for a flatter and more masculine appearance. MTF and MTN plastic surgery, on the other hand, involve insertion of silicone or saline implants to augment chest shape and increase breast size for a more female appearance.
Board certified plastic surgeon Dr. Suzanne Quardt (Dr. Q) provides MTF reconstruction chest surgery to patients in Palm Springs, Palm Desert, Rancho Mirage, Beverly Hills, CA, and surrounding locations.
Candidacy for MTF Procedure
You can improve your self-esteem and body confidence with male to female (MTF) breast reconstruction surgery. This surgery is suitable for people that are:
18 or older
Emotionally and physically healthy
Fully committed to chest augmentation surgery
Candidates should also have undergone a minimum of 3 months of counseling and have a letter of recommendation from any licensed health professional supporting the cosmetic surgery.
Procedure for MTF/MTN Top Surgery
MTF/MTN surgeries are also called augmentation mammoplasty or breast augmentation. The surgery typically takes 1 – 2 hours in the operating theater. Your cosmetic surgeon will place you under general anesthesia for the entirety of the surgery. There are several techniques to performing MTF surgery. Your surgeon will base their choice on the type of implant used, desired chest size and the location of incisions.
These are a few things you should know about MTF surgery:
You can choose between or silicone implants (filled with silicone gel) and saline implants (filled with saltwater).
Saline implants are usually the cheaper option and can be inserted through a small incision. However, silicone implants are known to be softer and provide more natural looking breasts.
Incisions can be located under the armpit, bust line, or around the areola.
Your surgeon will follow the pre-surgical plan for making the incisions and inserting implants. The surgeon may place the implants below or in a pocket above the pectoral muscles.
Understanding FTM/FTN Top Surgery Procedure
FTM or FTN top surgery is more complicated and usually takes anywhere from 1.5 hours to 4 hours. Your surgeon will perform several different procedures to achieve a more masculine and flat looking chest. Common techniques used in this surgery are:
Double incision with nipple grafts
This surgery is also called bilateral mastectomy with nipple grafts and is performed on people with larger bodies and chests.
Periareolar top surgery
Periareolar, peri, or circumareolar procedure is performed on people with size A or B cup size.
Cosmetic surgeon Dr. Suzanne Quardt (Dr. Q) receives patients from Palm Springs, Palm Desert, Rancho Mirage, Beverly Hills, CA, and nearby areas for MTF reconstruction chest surgery.
Schedule a Consultation with California Board Certified Plastic Surgeon, Dr. Q
To learn more about the plastic surgery treatments and procedures performed by Board Certified Plastic Surgeon, Dr. Suzanne Quardt (Dr. Q) please contact us at 760-324-2660. To learn more about Dr. Q's Medical Spa please visit drqmedicalspa.com
Dr. Q receives patients from Palm Springs, Palm Desert, Rancho Mirage, Beverly Hills CA, and other Southern California areas.