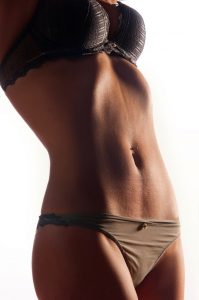 In laser skin tightening, an infrared light source, or laser, is used to tighten the skin by heating the collagen beneath the skin's surface, causing the skin to constrict (tighten).
This is a minimally invasive and non-surgical procedure. Facial skin tightening is instantly noticeable after the treatment. This procedure does not involve any downtime, which makes it an increasingly sought-after treatment.
Over the next few months, further skin tightening occurs. However, optimal outcomes typically necessitate two or three treatments spaced nearly a month apart. Laser skin tightening has received FDA-clearance for the reduction of wrinkles, fine lines, and skin laxity.
The outcomes of laser skin tightening may not be as dramatic as those of facelift surgery, but patients enjoy moderate outcomes with no downtime. Another benefit of laser skin tightening is that it is safe and effective for restoring a tauter, more youthful appearance to skin in virtually any area of the body.
Board certified plastic surgeon Dr. Suzanne Quardt (Dr. Q) provides laser skin tightening treatments to patients in Palm Springs, Palm Desert, Rancho Mirage, and surrounding communities.
Collagen Regeneration with Laser
Skin tightening treatment promotes the production of new collagen in the treated sites as well as encourages the absorption of more collagen from the surrounding, untreated regions.
Laser skin tightening patients immediately notice softer, smoother, and more youthful-looking skin due to the regeneration of natural collagen. The effects continue to enhance over the next few months after this procedure as the skin's natural stores of collagen are slowly replenished.
What to Expect During a Laser Skin Tightening Session
Prior to a skin tightening treatment session, it is vital for a patient to remove all sunscreens, oils, makeup, and any other substances from the skin. After this, the laser skin tightening provider will apply a topical anesthetic cream to the region to be treated as well as provide the patient with protective eye shields.
As laser skin tightening treatment is non-ablative, the patient will not require any additional anesthetic. Some patients with an especially low tolerance for discomfort may choose to take an OTC pain medicine before the treatment.
Laser skin tightening is undertaken in the medspa or the surgeon's office. In the laser skin tightening session, the provider will use a handpiece to apply short pulses of laser energy to the skin. The laser will emit a continuous burst of cool air to ensure that the patient remains comfortable.
Most laser skin tightening systems necessitate the provider to pass over the treatment site three times for optimal outcomes. The treatment session may last between 30 minutes to one hour, depending on the location and size of the treatment area.
After the Treatment
Patients can immediately resume their normal routine or work after a laser skin tightening treatment. The procedure involves minimal side effects, which may include redness, minor inflammation, or a warm sensation to the skin. The side effects of this procedure typically resolve by themselves within a few hours.
The most effective laser skin tightening treatments offer permanent outcomes as the collagen underneath the skin is regenerated, creating a more youthful appearance. Skin tightening with lasers is a safe and predictable technique to mitigate the effects of time.
Cosmetic surgeon Dr. Suzanne Quardt (Dr. Q) receives patients from Palm Springs, Palm Desert, Rancho Mirage, and nearby areas for laser-based anti-aging skin treatments.
To learn more about the plastic surgery treatments and procedures performed by Board Certified Plastic Surgeon, Dr. Suzanne Quardt (Dr. Q) please contact us at 760-324-2660. To learn more about Dr. Q's Medical Spa please visit drqmedicalspa.com
Dr. Q receives patients from Palm Springs, Palm Desert, Rancho Mirage, and other suburbs and towns in this part of California.