Jeuveau Injectable Helps Reduce Wrinkles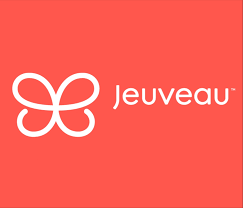 Jeuveau is a neurotoxin injectable treatment that was FDA approved in 2019 as a non-surgical medical spa wrinkle reducer. The injectables have been gaining steady popularity among men and women that want to reduce the effect of fine lines and wrinkles on the face without having to undergo an elaborate cosmetic surgery or non-surgical procedure.
During the initial consultation, your injection provider will explain the various advantages and limitations of Jeuveau. They will also discuss overall estimated costs of the procedure so that you can make an informed choice.
Board certified plastic surgeon Dr. Suzanne Quardt (Dr. Q) provides neuromodulator injections for facial wrinkle reduction, such as Jeuveau, to patients in Palm Springs, Palm Desert, Rancho Mirage, Beverly Hills, CA, and surrounding communities.
Cost Effective in Comparison to Other Procedures
Jeuveau cosmetic injectable for reducing the signs of facial anti-aging is more affordable as compared to other procedures, even minor plastic surgery. The injectable treatment doesn't require sedation or general anesthesia. It avoids costs related to the procedure. Jeuveau injections, unlike surgical procedures can be performed in-office. This also removes the cost of a surgical venue.
The treatment entirely avoids downtime and allows patients to resume their normal activities almost immediately. In fact, patients get the procedure performed during their lunch hour. This adds to the cost-saving implications for working people.
Jeuveau injectables are more cost effective even when compared with nonsurgical cosmetic procedures, such as RF, laser, and ultrasound-based procedures. In some cases, dermabrasion, deep chemical peels, and microneedling treatments may cost more than Jeuveau injectables. The procedure is the most effective and affordable solution if you only require reduction of dynamic expression lines and wrinkles in certain areas of the face.
Pricing Differences
It's possible for the cost of Jeuveau injectables to differ marginally between two patients getting the treatment at the same med spa or two practices. Costs are lower when the injection is required only for reducing glabellar lines or frown lines. Off-label treatments for mitigating frown lines may cost more.
The total financial implication may increase if you choose to have Jeuveau performed in combination with other non-surgical medical spa procedures. Depending on the cosmetic package treatment, your treatment provider may offer rebates and discounts.
Prioritize Safety Over Cost
Your goal should be to choose an experienced and qualified treatment provider. It is recommended that you get the injections from a board-certified plastic surgeon. This is because they would have fully equipped medical spa and perform the procedure in a safe environment.
In some cases, less qualified or non-certified Jeuveau providers offer exceptionally low process. However, you should weight the risks involved in the procedure carefully before considering these options. The FDA has given specific warnings about botulinum toxin type A. This is a powerful treatment and should only be performed by certified injection providers.
Financing Options
There are several options to choose from when it comes to paying for your Jeuveau procedure. You can always take private loans from professional medical care financing firms. Cosmetic surgeon Dr. Suzanne Quardt (Dr. Q) receives patients from Palm Springs, Palm Desert, Rancho Mirage, Beverly Hills, CA, and nearby areas for facial anti-aging injectable treatments such as Jeuveau.
Contact Board Certified Plastic Surgeon, Dr. Suzanne Quardt (Dr. Q) in Rancho Mirage, California
To learn more about the plastic surgery treatments and procedures performed by Board Certified Plastic Surgeon, Dr. Suzanne Quardt (Dr. Q) please contact us at 760-324-2660. To learn more about Dr. Q's Medical Spa please visit drqmedicalspa.com
Dr. Q receives patients from Palm Springs, Palm Desert, Rancho Mirage, Beverly Hills CA, and other Southern California areas.