Buttock Augmentation Surgery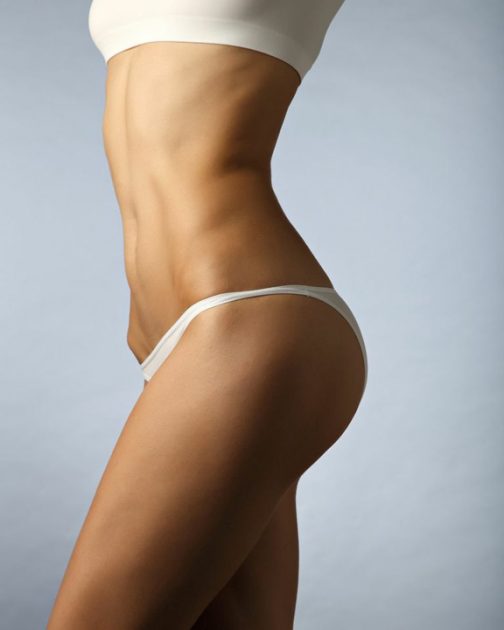 Buttock augmentation enhancement cosmetic surgery can be performed using butt implants or fat transfer injections. The procedure is relatively less invasive and can produce dramatic results to improve your aesthetic appearance and give a boost to your self-confidence. Considering the benefits, the investment becomes completely worthwhile for most patients seeking this procedure.
At the time of your pre-op consultation, your surgeon will explain all aspects of buttock augmentation, including its estimated costs. Dedicated surgeons like to educate their patients and establish complete transparency at the outset so that you can make an informed decision.
Board certified plastic surgeon Dr. Suzanne Quardt (Dr. Q) provides buttock augmentation enhancement surgery to patients in Palm Springs, Palm Desert, Rancho Mirage, Beverly Hills, CA, and surrounding locations.
Cost Factors
You should know that the costs of buttock implants plastic surgery can differ between two practices, and sometimes even between two patients at the same practice. A number of factors will influence the final cost of the procedure.
Practice Location
The local economy can vary from one state to another, and economic variations exist even between two cities. In smaller towns and interior regions, it may be possible to get your butt augmentation surgery at a slightly lower cost. However, if the cost differences are marginal, it may not be worthwhile to travel outside your state just for the procedure. It is best to focus on working with a qualified and well-established plastic surgeon to ensure safe and predictable results.
Surgeon's Fee
Board certified plastic surgeons typically invest in the highest quality standards and best medical practices. They will adopt cutting-edge surgical techniques and technology, pursue continuing education, and follow the current safety protocols in order to deliver outstanding results. It is worth choosing these surgeons, even if their fee may be slightly higher than that of a new or less trained surgeon who is working under the guidance of a more experienced surgeon.
Anesthesia and Surgical Room Costs
If your surgeon decides to perform your buttock augmentation enhancement plastic surgery procedure using general anesthesia, the procedure will involve the fee of the anesthesiologist. Your procedure may be performed at a hospital, an accredited surgery center, or a private surgical suite. You can weigh the costs and benefits under each option during your consultation with your surgeon.
Surgical Technique and Extent of Surgery
If your butt augmentation surgery is performed using synthetic implants, you will have to account for the cost of implants in your overall procedure financial ramifications. This dollar figure will not be involved in a fat transfer buttock enhancement procedure.
In some cases, buttock augmentation procedure may be performed in conjunction with a buttock lift or thigh lift surgery. Additional procedures will increase your absolute price picture, even though the combined procedure would be more cost-effective compared to two procedures performed separately.
Insurance and Financing
Buttock augmentation enhancement is usually considered an elective cosmetic surgery, so you may not get insurance coverage. But you can explore various financing options if you want to pay for the procedure in convenient monthly installments.
Cosmetic surgeon Dr. Suzanne Quardt receives patients from Palm Springs, Palm Desert, Rancho Mirage, Beverly Hills, CA, and nearby areas for buttock augmentation enhancement surgery.
Schedule a Consultation with California Board Certified Plastic Surgeon, Dr. Suzanne Quardt (Dr. Q on Dr. 90210)
To learn more about the plastic surgery treatments and procedures performed by Board Certified Plastic Surgeon, Dr. Suzanne Quardt (Dr. Q) please contact us at 760-324-2660. To learn more about Dr. Q's Medical Spa please visit drqmedicalspa.com
Dr. Q receives patients from Palm Springs, Palm Desert, Rancho Mirage, Beverly Hills CA, and other Southern California areas.