Buttock Augmentation Enhancement Before And After Photos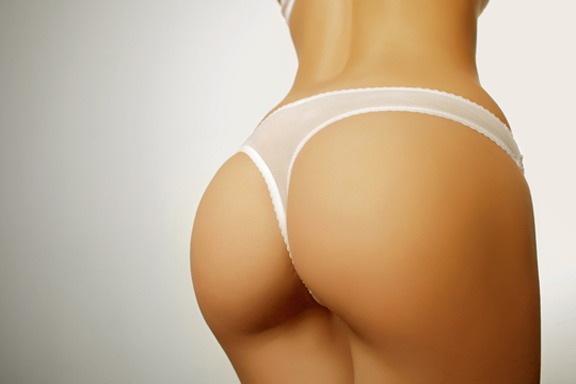 Buttock augmentation enhancement has emerged as a popular cosmetic surgery procedure over the last decade. Women who are seeking a more defined and attractive rear-end now increasingly choose this surgery. It is also sought by some men who want to add more volume and proportion to their posterior.
During your initial consultation, your body contouring surgeon will inform and educate you about the potential benefits and limitations of this procedure. They may present buttock augmentation before and after pictures at the first consultation to help you visualize how your figure will improve after this surgery.
Board certified plastic surgeon Dr. Suzanne Quardt (Dr. Q) provides buttock augmentation enhancement surgery to patients in Palm Springs, Palm Desert, Rancho Mirage, Beverly Hills, CA, and surrounding communities.
Pictures Provide Demonstrable Evidence
When you are seeking a butt implants plastic surgery, you may be apprehensive about how the procedure may impact your look, and whether the results will be in sync with your expectations. Some patients are reluctant to go ahead with the procedure simply because they are unsure of the final outcome or they don't feel confident about whether it is worthwhile to choose this surgery.
This is where buttock augmentation enhancement before and after photographs can play a vital role. The pictures will serve as a clear evidence of what a butt implants surgery can or cannot do for you. When you see how other patients have dramatically improved their figure and personality with this surgery, it will give you the confidence to go ahead with it.
Now these images are not currently listed on the site. There's not any category for buttock augmentation but this does not mean that this cannot happen at any time. Websites are flexible for this exact reason; so they can be updated. As stated before, you can perhaps see these images during the consultation which is mandatory anyway. What plastic surgeon wants you or anyone to sign up for a surgery or a treatment when the patient is not sure on what they are signing up for?
Pictures Speak More than Words
A committed cosmetic surgeon will make every effort to explain to you about the pros and cons and the aesthetic usefulness of a buttock augmentation enhancement plastic surgery. However, words can sometimes prove inadequate because they may be difficult to understand, subject to interpretation, or simply do not inspire the kind of confidence you are looking for.
Butt augmentation before and after images can bridge this gap. Pictures can often tell the story far more effectively than words can. Images do not have the barriers of language, and they are not open to interpretation. What you see is what you get. The only condition is that you should be engaging with a reputable and reliable surgeon who does not show you photo-shopped pictures, which can be misleading.
Digital technology has shaped the world now in more ways than one. What's notable about digital technology is the clarity it offers. In the plastic surgery world, a patient can see these images and understand what they are seeing so well they will understand how this surgery will appear on them. This enables a patient to sign up or not sign up for treatment or surgery with full understanding of the implications. This is better for everyone involved.
Increase Awareness through Social Media
Popular social media networks, such as Facebook, Instagram, Pinterest, and YouTube have hundreds of millions of active monthly users. Buttock augmentation enhancement 'before and after' photos can be used very effectively through these platforms to educate people about the benefits of the plastic surgery.
This can help the surgeon increase their reach and connect with more patients in their area. The patient gets an advantage of receiving online access to these photos. They can review the photos in the comfort and privacy of their own home. If they find the pictures appealing, they can set up an appointment with the plastic surgeon.
Cosmetic surgeon Dr. Suzanne Quardt receives patients from Palm Springs, Palm Desert, Rancho Mirage, Beverly Hills, CA, and nearby areas for buttock augmentation enhancement surgery.
Schedule a Consultation with California Board Certified Plastic Surgeon, Dr. Suzanne Quardt (Dr. Q on Dr. 90210)
To learn more about the plastic surgery treatments and procedures performed by Board Certified Plastic Surgeon, Dr. Suzanne Quardt (Dr. Q) please contact us at 760-324-2660. To learn more about Dr. Q's Medical Spa please visit drqmedicalspa.com
Dr. Q receives patients from Palm Springs, Palm Desert, Rancho Mirage, Beverly Hills CA, and other Southern California areas.