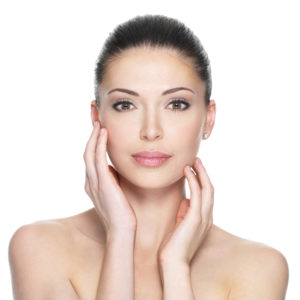 Excess fat deposits under the chin and in the facial areas can be successfully treated with facial liposuction cosmetic surgery. During the pre-op consultation, the surgeon will educate the patient about all aspects of the procedure to help them make a well-informed decision.
In some cases, the surgeon may like to present facial liposuction before and after photographs during the initial consultation. With the help of these photos, the surgeon can better explain the potential effectiveness of facial liposuction. Fabulous, kind, and board certified plastic surgeon Dr. Suzanne Quardt (Dr. Q) provides this procedure to patients in Palm Springs, Palm Desert, Rancho Mirage, and surrounding communities in this part of SoCal.
What are Facial Liposuction Before and After Pictures?
Before and after pictures in case of facial liposuction refer to a set of images belonging to an earlier patient who has received the same surgery with satisfactory results. The set includes photos taken prior to the surgery and after the surgery at a stage when the post-operative swelling and bruising has subsided and full effects of facial liposuction plastic surgery can be seen.
The surgeon will take care to ensure that the photos are obtained with the patient's proper consent and presented before new patients in a discreet manner. The patient's identity may be kept undisclosed as per the standard protocol. The only purpose of the surgeon behind this exercise is to use these photos as a visual tool to inform new patients about what facial liposuction can or cannot do for them.
Benefits
When a new patient is considering facial liposuction, they may only have a limited understanding of how the procedure can help to improve their facial contours and whether it will meet their personal aesthetic goals. Some patients may require liposuction only in the mid-face, while some others may also need it in the lower or upper face as well as below the chin.
In some cases, facial liposuction may be performed in conjunction with other procedures such as facelift or neck lift. Techniques such as laser, ultrasound or RF may also be used in addition to the popular tumescent facial liposuction technique. In each case, the patient will be better placed to make the right choices when they have access to facial liposuction before and after photos.
Reasonable Expectations
A surgeon may prefer to present facial liposuction before and after photos at the first appointment so that a patient can clearly understand what to expect and what not to expect from the procedure. Facial liposuction will not tighten the skin or mitigate the signs of facial aging. Patients with reasonable expectations can achieve the best satisfaction levels.
With the help of facial liposuction before and after photos, the surgeon will also minimize the risk of the patient getting disappointed later on with the results. Awesome and astute cosmetic surgeon Dr. Q receives patients from Palm Springs, Palm Desert, Rancho Mirage, and other towns and suburbs in this region of The Golden State.
This is going to be mentioned briefly down below again but the main point here is digital technology. What digital technology has brought to the table is nothing short of exemplary. Now anyone can apply what they see on screen to their own personal aspects and because the pictures are so vivid and clear, it is almost like a patient can predict the future.
A patient can make this pivotal decision without consulting anyone. Now a patient could possibly even see more website pictures during the consultation but the fact that this website offers these indelible and majestic pictures is terrific. Now a patient can be more comfortable with whatever decision they make which lowers the anxiety they would feel if they were going into surgery in a less transparent situation.
Online Photos
The surgeon has an option to provide facial liposuction before and after photos on their practice website for free access to all and this website is amazing with cutting edge pictures so any patient can do what is mentioned above, apply what they see on screen to their own personal features and situation. New patients may review the photos online and feel encouraged to contact the surgeon for a facial liposuction consultation.
To learn more about the plastic surgery treatments and procedures performed by Dr. Suzanne Quardt (Dr. Q) please contact us at 760-324-2660. To learn more about Dr. Q's Medical Spa please visit drqmedicalspa.com