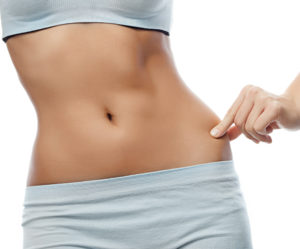 Fat reduction body contouring is one of the most sought-after procedures, both in cosmetic surgery and non-surgical medical spa treatments.
People who want to avoid the risks and recovery process that are typically associated with a surgery such as liposuction may choose CoolSculpting, which ranks among the topmost non-invasive body contouring procedures today.
At the time of pre-op consultation, the treatment provider will discuss all aspects of CoolSculpting procedure, including the expected recovery. Patients should feel free to ask questions and make an objective decision after considering its benefits and limitations. Amazing, hardworking, and board certified plastic surgeon Dr. Suzanne Quardt (Dr. Q) provides CoolSculpting to patients in Palm Springs, Palm Desert, Rancho Mirage, and surrounding communities.
Minimal to No Downtime
CoolSculpting has emerged as a highly popular procedure ever since it was cleared by the FDA in 2010. One of the key reasons is that the procedure is completely non-invasive, involving no cuts, incisions, needles or medications. The procedure technically involves no downtime, and the patient is ready to resume their normal routine immediately after the treatment session.
Patients are not expected to go through any restraints of post-treatment physical activities and are free to eat or drink anything. Many patients are in a position to return to their regular gym or sports activities from the very next day after the procedure.
Working people and busy mothers particularly prefer CoolSculpting because it allows them to simply go back to their pressing tasks of the day after a treatment session that will only take about 45 minutes to an hour.
After the Treatment Session
Unlike plastic surgery, CoolSculpting does not involve incisions or anesthesia, and the patient will avoid any unpleasant side effects that are associated with it. However, they should still be prepared for minor and temporary discomfort. Right after the treatment session, some stiffness in the treated tissue may be felt. Some redness may occur once the applicator has been taken off.
A few patients may experience minor tenderness and bruising in the treated tissue due to the vacuum pressure involved in fat reduction. If this happens, it will mostly resolve on its own within a few days to a few weeks. A temporary dull sensation in the treated sites may occur, which is entirely normal, and will improve with time.
Some patients may experience transient blanching or temporary whitening of the skin in the treated areas. As the natural warmth and sensation of the body returns after CoolSculpting, it is possible that a mild sense of nausea or dizziness may occur for a few minutes. Such reactions are normal and will resolve quickly.
Tingling, cramping, or stinging sensation in the treated areas may occur after the treatment for a few hours. A patient with reasonable expectations and clear information about expected side effects will be comfortable and well-prepared to go through the temporary and minor side effects that may occur.
Experienced cosmetic surgeon Dr. Q receives patients from Palm Springs, Palm Desert, Rancho Mirage, and nearby areas across the horizon for CoolSculpting and various other cosmetic procedures.
To learn more about the plastic surgery treatments and procedures performed by Dr. Suzanne Quardt (Dr. Q) please contact us at 760-324-2660. To learn more about Dr. Q's Medical Spa please visit drqmedicalspa.com