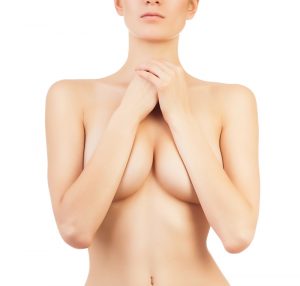 Breast implants do not come with an expiry date, and the manufacturers even offer a lifetime warranty on most implants. But that does not mean that you will never have to undergo a breast implant removal or replacement. Most women with breast augmentation may require a revision procedure at least once in their lifetime.
Board certified plastic surgeon Dr. Suzanne Quardt (Dr. Q) provides safe and proven cosmetic and reconstructive procedures to patients in Palm Springs, Palm Desert, Rancho Mirage, and surrounding locations.
Estimated Longevity of Implants
In 2011, the FDA published the results of a study that showed that about one in five women who have had breast augmentation cosmetic surgery would need to undergo a revision surgery in their first ten years. The good news from this data is that about eight in ten women can expect the results of their breast augmentation to last for anywhere between 10 and 20 years, and sometimes more.
You should also note that this FDA data is from about a decade ago, and the surgical techniques and implant qualities have dramatically improved during this time. Clearly, the chances are that if you choose breast augmentation today, the average longevity of your implant results may be considerably higher than the results shown in that old study.
How to Extend the Life of Your Implants?
At first, it is important to recognize that in rare cases, a woman may need breast implant removal or replacement within a few days or weeks after her surgery. In some other cases, a woman may simply enjoy for a lifetime with her primary breast augmentation results without any complication.
A realistic assessment would be that your results might fall somewhere between these two extremes. Once you recognize these facts, you can take a few steps to increase the odds that your implants last for the longest time possible without any cosmetic or medical concerns.
To begin with, choose a qualified and experienced plastic surgeon who is preferably board certified by the ABPS and has expertise in all types of breast related plastic surgery procedures. A committed surgeon will use the latest surgical techniques and safety protocols to ensure you achieve sustainable and most desirable results.
At the same time, your surgeon will recommend to you the right implant quality and size that fits your needs, and may provide you the best outcomes over a long period of time. Your role would be to follow the pre- and post-surgical care instructions of your surgeon carefully.
In addition, you should be diligent about your follow-up appointments post-surgery and in the long run. In case of silicone implants, you should undergo periodic MRI exams as advised by your surgeon. Even otherwise, ask your surgeon at what intervals you should visit them for a periodic review of your breast implants.
Implant Replacement for Cosmetic Reasons
Finally, you should know that a majority of women who seek breast implant removal or replacement will do so for cosmetic reasons. If your cosmetic preferences have changed, or the changes in your body no longer match with your existing implants, you may consider a breast implant removal or replacement surgery.
Cosmetic surgeon Dr. Suzanne Quardt (Dr. Q) receives patients from Palm Springs, Palm Desert, Rancho Mirage, and nearby areas for surgical and non-surgical procedures for the breast, body, and face.
To learn more about the plastic surgery treatments and procedures performed by Board Certified Plastic Surgeon, Dr. Suzanne Quardt (Dr. Q) please contact us at 760-324-2660. To learn more about Dr. Q's Medical Spa please visit drqmedicalspa.com
Dr. Q receives patients from Palm Springs, Palm Desert, Rancho Mirage, and other suburbs and towns in this part of Califo