Americans Increasingly Choose Invasive and Non-Invasive Cosmetic Procedures: ASPS Report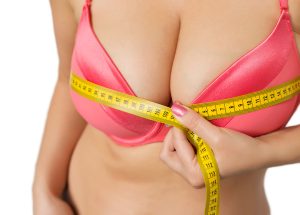 One of the most fundamental desires of a human being is to look appealing and ever youthful. Millions of men and women flip the switch for cosmetic surgery as well as non-surgical aesthetic procedures every year to improve their appearance. High success rates of these procedures owing to advancing surgical techniques and technology have encourage a growing number of people to embrace these treatments.
A recently released report by the American Society of Plastic Surgeons (ASPS) has shown that in almost every category of surgical and non-surgical aesthetic procedures, the numbers are growing year after year. Experienced plastic surgeon, Dr. Suzanne Quardt (Dr. Q) provides a range of latest procedures to patients in Palm Springs, Palm Desert, Rancho Mirage, and surrounding communities.
Invasive Procedures
Breast Augmentation
As per the ASPS data, the number breast augmentation plastic surgery procedures performed in the US in 2014 was 286,254. The number is 35% higher than what it was in 2000.
Breast Implant Removal
Breast Implant removal surgeries declined by 42% in comparison to 2000, with only 23,774 surgeries taking place in 2014. This shows the improving success rate of breast augmentation over the years.
Breast Lift (Mastopexy)
In 2014, a total of 92,714 breast lift procedures were performed by cosmetic surgeons, revealing a rise of three percent over the previous year, and 75 percent over 2000.
Breast Reduction (Aesthetic patients only)
41,309 procedures were performed in this category in 2014, which was a number similar to that in 2013.
Breast Reduction in Men (Gynecomastia)
Gynecomastia surgery registered a growth of 14% in one year, with 26,175 surgeries performed in 2014.
Buttock Augmentation with Fat Grafting
11,505 surgeries were performed in 2014, revealing a growth of 15% year on year.
Buttock Implants and Lift
The demand for this procedure grew almost 100% in 2014 over the previous year, and stood at 1,863 surgeries. Buttock lift also grew by 44% over 2013 with 3,505 surgeries in 2014.
Other major invasive aesthetic procedures in 2014 included chin augmentation, cheek implants, otoplasty, blepharoplasty, facelift, brow lift, hair transplant, lip augmentation, lip reduction, lower body lift, thigh lift, neck lift, nose surgery, abdominoplasty, arm lift, and pectoral implants.
Non-Invasive Procedures
Botulinum Toxin Type A (Botox or Dysport)
Injectable anti-aging facial procedures involving Botox or Dysport stood at a record 6.7 million in 2014, representing an eight-fold jump over 2000.
Chemical Peels
Chemical peel procedures grew seven percent in 2014, and stood at 1.25 million procedures as compared to 2013.
Intense Pulsed Light (IPL)
As many as 621,724 IPL procedures were performed in 2014, which was an increase of 3% over the previous year.
Laser Hair Removal
More than 1.1 million laser hair removal procedures were carried out in 2014.
Laser Skin Resurfacing
Laser skin resurfacing treatments in 2014 stood at 543,731 procedures, representing an increase of 6% over 2013. Nearly 400,000 non-ablative procedures such as Fraxel were performed in 2014.
Laser Vein Treatment and Sclerotherapy
A total of 207,790 laser vein procedures were performed in 2014. The number of sclerotherapy injectable treatments stood at 323,609 during the same period.
Microdermabrasion
The number of microdermabrasion procedures performed in 2014 was 881,905.
Soft Tissue Fillers
Anti-aging facial injectable treatments involving dermal fillers exceeded 2.3 million procedures in 2014.
Almost 14 million aesthetic minimally invasive treatments were performed in the US in 2014, which is jump of 154% over 2000.
To learn more about the plastic surgery treatments and procedures performed by Dr. Suzanne Quardt (Dr. Q) please contact us at 760-324-2660. To learn more about Dr. Q's Medical Spa please visit drqmedicalspa.com .