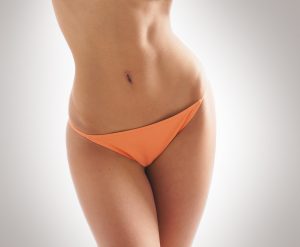 The new contours of the body will remain in the region of permanent after liposuction. Even upon gaining a moderate amount of body weight (under ten pounds), the patient's new body contours will remain unaffected. However, they would appear as a slightly larger version of their new body shape.
As long as the patient does not gain large amounts of weight, they can enjoy their new physique. There will undoubtedly be changes in the body shape due to the natural process of aging. But the outcomes of the liposuction procedure will still be apparent.
Board certified plastic surgeon Dr. Suzanne Quardt (Dr. Q) provides liposuction to patients in Palm Springs, Palm Desert, Rancho Mirage, and surrounding communities.
How Changes in Body Weight Affect the Figure
Good candidates for liposuction surgery will maintain their body weight and follow a balanced diet and healthy regular regimen after their liposuction procedure.
Gaining weight after liposuction will affect the patient's post-liposuction body shape. Patients should ideally weigh less after liposuction, at least by the amount of fat removed.
For instance, a patient who originally weighed 140 pounds and lost six pounds of fat through liposuction should ideally weigh around 134 pounds after the surgery.
If the same patient puts on six pounds after their liposuction surgery to weigh 140 pounds, the aesthetic outcomes of the procedure will still remain appealing but diminish slightly.
But if this patient gains ten pounds (after they have already gone back to 140 pounds) to weigh 150 pounds after liposuction, it will significantly impact the results of the procedure. Patients who do not have the determination to maintain their weight after liposuction may be better off without it.
No one can really predict the future. Someone may plan on working out and changing their lifestyle a little bit but (to make the lipo surgery last and work for them) for whatever reason they just don't seem to be able to do this. This happens quite often.
Fat Accumulation after Post-Liposuction Weight Gain
If the patient puts on a significant amount of weight (ten pounds or more) following their liposuction plastic surgery, then the body will potentially produce new fat, and this fat must go to various areas of the body. The new fat will usually deposit in areas of the body in proportion to the number of fat cells in each region.
As a result, the liposuction treated areas will gather less fat. But more fat will accumulate in the areas that have not been treated with liposuction.
For instance, if the patient gains a significant amount of weight after liposuction of the hips, outer thighs, and abdomen, more of the new fat will deposit in areas such as the neck, back, upper arms, legs, face, and breasts.
Maintaining Body Weight Post-Liposuction
After the liposuction surgery, the surgeon will offer the patient instructions on following a healthy lifestyle. During the early recovery phase, the patient should only take gentle walks within their home to improve blood flow.
In the next two to three weeks, they can progressively increase their level of activity but without putting any pressure on the incisions.
The incisions will heal completely in nearly one month, and at this time, the patient can undertake more aggressive exercises. They should take a diet comprising fruits, vegetables, and fiber while avoiding saturated fats and processed foods as much as possible.
Cosmetic surgeon Dr. Suzanne Quardt receives patients from Palm Springs, Palm Desert, Rancho Mirage, and nearby areas for liposuction.

To learn more about the plastic surgery treatments and procedures performed by Dr. Suzanne Quardt (Dr. Q) please contact us at 760-324-2660. To learn more about Dr. Q's Medical Spa please visit drqmedicalspa.com