Out-of-Town Patients Visiting Palm Springs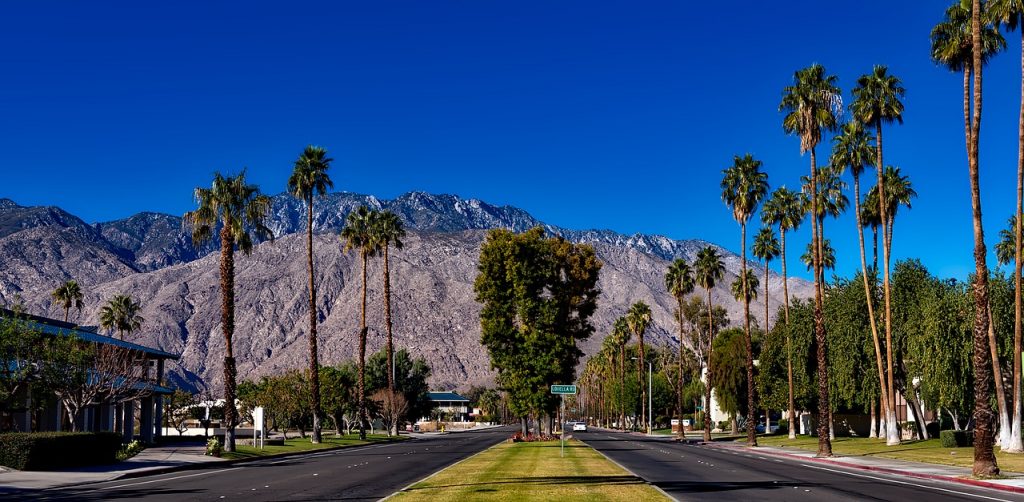 Many patients now choose to travel for their cosmetic treatments in order to receive the best possible care and enjoy a quiet and anonymous recovery period. No longer are patients limited to their own local area when looking for the most trusted and experienced doctors to meet their cosmetic needs.
As a board certified plastic surgeon in Rancho Mirage, Dr. Suzanne Marie Quardt works with patients from all over the world who want expert care in a private, convenient setting. Dr. Quardt's staff is dedicated to making the process positive for our out-of-town patients, and we will work with you every step of the way to ensure your travels and surgical experience are safe, successful, and convenient.
If this is your first time in the Palm Springs area, here is a little information about our city:
Palm Springs is an outstanding resort city located in the desert area of Southern California. It first gained popularity in the 50s and 60s when film stars and celebrities flocked here for vacationing. Now the entire metro area of Palm Springs has evolved with dining and entertaining options for all ages, but it continues to be an attractive place for retirees.
Palm Springs offers a variety of outdoor and indoor activities, and is known for its mid-century architecture, serene natural beauty, hiking, and sparkling pools.
Climate
Summers in Palm Springs can be very hot because of the arid desert climate. Daytime temperatures in summers can routinely be in the range of 100°F, may even go up to 115°F at times. During the night in summer, the temperature will drop to 80s or 90s °F. Winter and spring seasons are much more enjoyable, with temperatures varying between 60°F in winter and 80°F in spring during daytime. Nights can be cold in winter and spring.
Airport
Palm Springs International Airport is located right in the heart of the city. The airport is served by all leading US airlines with nonstop flights or with connections. LA/Ontario International Airport in Ontario, which is about 70 miles to the west of Palm Springs, has a lot more flight connections and is the nearest large commercial airport.
Hotels
Consider these hotel options for your stay in Palm Springs:
Colony Palms Hotel
Le Parker Méridien
Renaissance
The Willows Historic Palm Springs Inn
Popular Attractions
Sunnylands
This is the spectacular estate of the Annenbergs, which has played host to a number of global leaders and is known as the "Camp David of the West." If you are interested in art, design and architecture, this place is a must-visit for you. The estate includes exceptional artwork, the finely designed house, stunning views, and flawlessly maintained gardens.
The Indian Canyons
Tahquitz Canyon, Palm Canyon, Andreas Canyon, and Murray Canyon were historically the sacred Native sites. But these are now open to the general public for hiking.
Palm Springs Art Museum
Founded nearly a century ago, this museum presents special exhibits and works from its permanent collection. The eclectic collections include Ruscha, Robert Arneson, Charles Russell, Frederic Remington, Nathan, and Native American as well as Mesoamerican Art.
Tahquitz Creek Golf Resort
If you are golf lover, consider a visit to this resort. It includes two fantastic 18-hole golf courses, and both offer spectacular views. Golf Digest has rated Tahquitz Creek Golf Resort as "one of the best places to play".
Dining Options
Kaiser Grille – Offers great American food right in the middle of downtown Palm Springs.

Le Vallauris – Upscale place for authentic French food off of S. Palm Canyon Drive.

Riccio's Steak & Seafood – Excellent steak and seafood from an iconic restaurant family

El Mirasol – It has been voted the best Mexican food in the desert by the Palm Springs Life magazine.

Melvyn's – This old world style restaurant featured on "Lifestyles of the Rich & Famous, and offers live entertainment with a happening bar scene.
To learn more about the plastic surgery treatments and procedures performed by Board Certified Plastic Surgeon, Dr. Suzanne Quardt (Dr. Q) please contact us at 760-324-2660. To learn more about Dr. Q's Medical Spa please visit drqmedicalspa.com
Dr. Q receives patients from Palm Springs, Palm Desert, Rancho Mirage, and other suburbs and towns in this part of California.