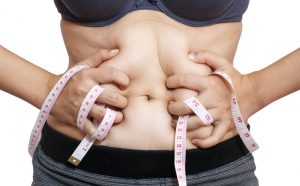 Aging effects and other anomalies in the appearance of the face, body, and breast can be corrected effectively with cosmetic surgery. Results with most of these procedures can last for a fairly long time, but ultimately aging will catch up even after the procedure. However, in some types of cosmetic surgery, the results are not related to aging and may last forever.
At the time of initial consultation, the surgeon will explain the pros and cons of a procedure and inform the patient how long they can expect the results to last. Board certified plastic surgeon Dr. Suzanne Quardt (Dr. Q) provides cosmetic and plastic surgery to patients in Palm Springs, Palm Desert, Rancho Mirage, and surrounding communities.
Breast Augmentation
In 2011, the FDA data revealed that between 20 and 40 percent of the breast augmentation patients would have to undergo breast implant removal or replaced within 10 years. Although surgical techniques and quality of implants have dramatically improved since this FDA report, but the fact still remains that breast implants may not last a lifetime.
The good news is that breast implants usually come with a lifetime warranty, and their replacement may be covered by the manufacturer. However, women who choose breast augmentation should be prepared to undergo an implant revision procedure at some point of time in the future.
Rhinoplasty
Rhinoplasty or nose reshaping is usually a permanent plastic surgery procedure. As long as the patient has chosen an experienced surgeon for rhinoplasty, they should not be requiring a revision nose surgery. Most types of successful nose jobs may last for a lifetime.
However, if a patient had a rhinoplasty quite early in their life, and now they are in their 60s, they might need a second nose job. The issue is that at a late age, the nose starts growing again at a different rate. This may cause a droopy or saggy nose appearance, which can be corrected with a nose revision surgery.
Facelift
With a full traditional facelift surgery, you can possibly take several years off your face. This will create a firmer and more youthful looking face with elimination of excess skin and fat and reduction of wrinkles and creases. But patients should know that a facelift will not stop them from continuing to age.
A traditional facelift with a significant correction of the facial tissue and underlying facial muscles can produce results that last for about 10 years. However, beyond that a patient may require a facelift revision surgery at some point. Results with a mini facelift may only last for about five years.
Tummy Tuck
Results with an abdominoplasty can last for a very long time, provided the patient follows an active lifestyle and maintains a balanced diet throughout. Another pregnancy, weight fluctuations, or a sedentary lifestyle may reverse the effects of a tummy tuck at some stage. Your surgeon may recommend you to choose a tummy only when you have no future plans of a pregnancy.
Liposuction
Liposuction body contouring surgery can create permanent reduction of fat cells because the cells that are removed through surgery will be gone for good. However, the remaining fat cells in the body can grow bigger in size if the patient fails to stay committed to a balanced diet and regular exercise regimen. This could negate the effects of liposuction at some point in the future.
Cosmetic surgeon Dr. Suzanne Quardt receives patients from Palm Springs, Palm Desert, Rancho Mirage, and nearby areas for cosmetic and plastic surgery procedures.
To learn more about the plastic surgery treatments and procedures performed by Board Certified Plastic Surgeon, Dr. Suzanne Quardt (Dr. Q) please contact us at 760-324-2660. To learn more about Dr. Q's Medical Spa please visit drqmedicalspa.com
Dr. Q receives patients from Palm Springs, Palm Desert, Rancho Mirage, and other suburbs and towns in this part of California.