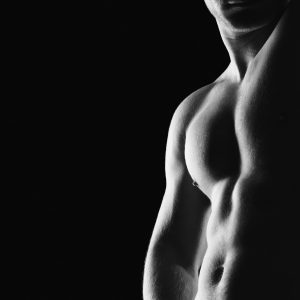 A growing number of men are seeking cosmetic surgery every year, leading to innovation and customization for male aesthetic procedures. While some procedures are specifically designed for men, many men, in fact, choose procedures similar to the ones women do.
It is important to choose a plastic surgeon who understands male anatomy and has experience in providing procedures for men. Dr. Suzanne Quardt (Dr. Q) is a leading plastic surgeon providing aesthetic procedures to men in Palm Springs, Palm Desert, Rancho Mirage, and surrounding communities.
Common Procedures
Some of the plastic surgery procedures that are similar between women and men may include the following:
Eyelid surgery or blepharoplasty can be performed to rejuvenate the lower or upper eyelids or both. The surgeon will make small incisions in targeted areas to remove excess fat and skin from around the eyelids. This can reduce the appearance of wrinkles, under-eye bags, and droopy skin over the upper lids. Sometimes the procedure may be combined with a brow lift to achieve more effective aesthetic outcomes.
Nose reshaping surgery or rhinoplasty is a procedure designed to enhance the shape or size of the nose in proportion to other facial features. It may include redefining the nasal tip, straightening nasal bridge, removing nasal bumps, improving the shape of nostrils, and other corrections. As an experienced cosmetic surgeon, Dr. Q receives patients from Palm Springs, Palm Desert, Rancho Mirage, and nearby areas for male rhinoplasty.
Excess fat and skin in the abdominal area is a common problem for men, which may occur due to genetic or lifestyle factors. This condition can be corrected with abdominoplasty or tummy tuck surgery. In recent years, an increasing number of men are choosing tummy tuck to improve their abdominal contours.
Specific Male Procedures
Certain procedures are specifically developed to correct typical male aesthetic needs. These may include:
Liposculpture
Men may develop stubborn fat pockets in certain areas of the body, which can be addressed with liposculpture procedure. The procedure is ideal for individuals who have a moderate body weight and fairly elastic skin, but excess fat tissue in areas such as the abdomen, flanks, neck, cheeks, chin, upper arms, or buttocks.
Gynecomastia Surgery
Some men may develop excess tissue in the breast area, which is a condition known as gynecomastia or enlarged male breasts. Breast reduction surgery for gynecomastia may be performed to restore a more masculine contour. Gynecomastia corrective surgery should only be performed by an experienced plastic surgeon for safe and desirable results.
Subpectoral Implant Surgery
Subpectoral implants, commonly known as pec implants, are an increasingly popular cosmetic surgery procedure for men. Many men wish to develop the pectoralis major and minor muscles that build the male chest.
With supervised exercise and fitness techniques, it is possible to develop sufficient pec thickness and fullness. However, achieving the right size and definition may not be easy. This is where pec implant surgery can help, which will involve placing the implants under the pec major muscle.
To learn more about the plastic surgery treatments and procedures performed by Dr. Suzanne Quardt (Dr. Q) please contact us at 760-324-2660. To learn more about Dr. Q's Medical Spa please visit drqmedicalspa.com